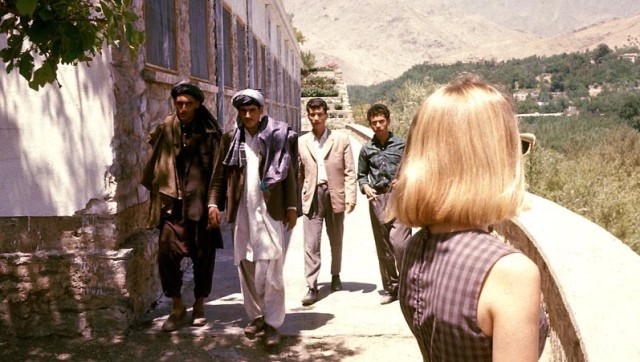 Before Afghanistan became synonymous with the war and the Taliban, it looked quite a bit different. Judging from these vintage photos, it could be quite lovely, with stately gardens, art and architecture, and even a couple UNESCO World Heritage sites on the map.
These photos, shot mostly in Kabul in 1967-68 (more than a decade before the Soviet invasion) by Dr. Bill Podlich, can be seen on a website maintained by Clayton Esterson. They document the time Podlich spent there as a teacher at the city's Higher Teachers College, according to the Denver Post.
The scenes mostly depict daily life in the Afghan capital from holiday celebrations, to military displays, to kids heading off to school, though some document the Podlich family's travels around the region. And, they are a stunning contrast to the images of the country we have in our minds today.
Check out a few of the snapshots below. More are available here.
BEFORE YOU GO
PHOTO GALLERY
Vintage Photos Show 1960s Afghanistan