Shoreline Entertainment has picked up "Geography Club," an upcoming adaptation of Brent Hartinger's novel of the same name. The film, from Huffington Pictures, is produced by Michael Huffington and Anthony Bretti. (Huffington is the former husband of this site's Editor-in-Chief.)
"Geography Club" focuses on Russel (Cameron Dean Stewart), who finds companionship in a group of students all hiding their sexual preferences. Nikki Blonsky, Marin Hinkle and Scott Bakula co-star in the film, which is based on the first novel in Hartinger's Russel Middlebrook series.
"This film is a clever, feel-good, coming-of-age story with an important social message. Cameron Deane Stewart delivers an outstanding performance along with a magnificent supporting cast," Shoreline CEO Morris Ruskin said in a statement.
"Geography Club" does not yet have a release date. Check out the film's first poster, debuting here at Huffington Post, below: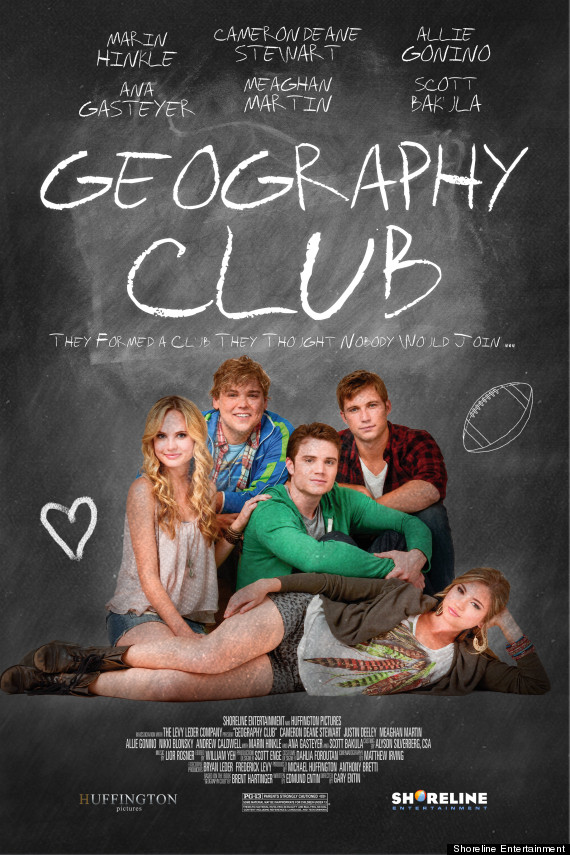 BEFORE YOU GO