Vice President Joe Biden appeared at Tuesday's State of the Union Address sporting rimless glasses, a rare bespectacled look for the veep.
The vice president also sported his glasses earlier this week while speaking at a gun control roundtable discussion in Philadelphia. Biden reportedly scratched his eye on a contact lens, resulting in a bloodshot eye.
Below, a photo of Vice President Biden's eye on Monday, post-contact accident.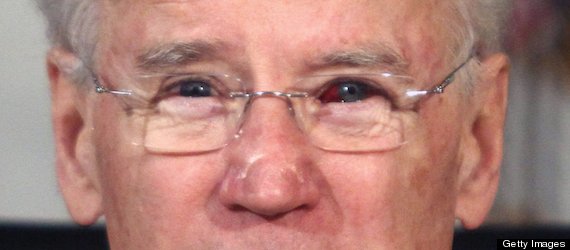 (Photo by Jessica Kourkounis/Getty Images)
BEFORE YOU GO
PHOTO GALLERY
State Of The Union 2013