A picture is certainly worth a thousand words. What better way to celebrate Black History Month than by taking a moment to acknowledge the snapshots of time that represent the struggle and triumph of African-Americans through the years?
As part of our Black History Month coverage, we will be featuring one photo a day that honors years of groundbreaking achievements within the black community. These photos bring tears to our eyes, instill pride in our hearts and motivate us to carry on the legacy of strength and perseverance.
Today's photo was taken on January 1, 1945, showing legendary entertainer Lena Horne with a group of Tuskegee Airmen. During World War II, Horne was very popular with both black and white servicemen and performed live on several USO tours. However, after black soldiers were barred from one of her concerts and forced to sit behind German prisoners at another, she became upset with how African American servicemen were treated and quit the tours altogether. Instead, she payed her own way to perform for soldiers in the West and the South, paying multiple visits to the Tuskegee Airmen at their training base in Alabama.
Tuskegee air squadron, Roscoe Brown Jr., spoke at Horne's funeral saying:
"This wonderful, beautiful lady, Lena Horne, came to visit us. She sang, she talked with us and she made us all her boyfriends. The men took her picture and put it on our barracks, on our planes, and she became our pinup girl."
Take a look at the photo and share your thoughts in the comments section below.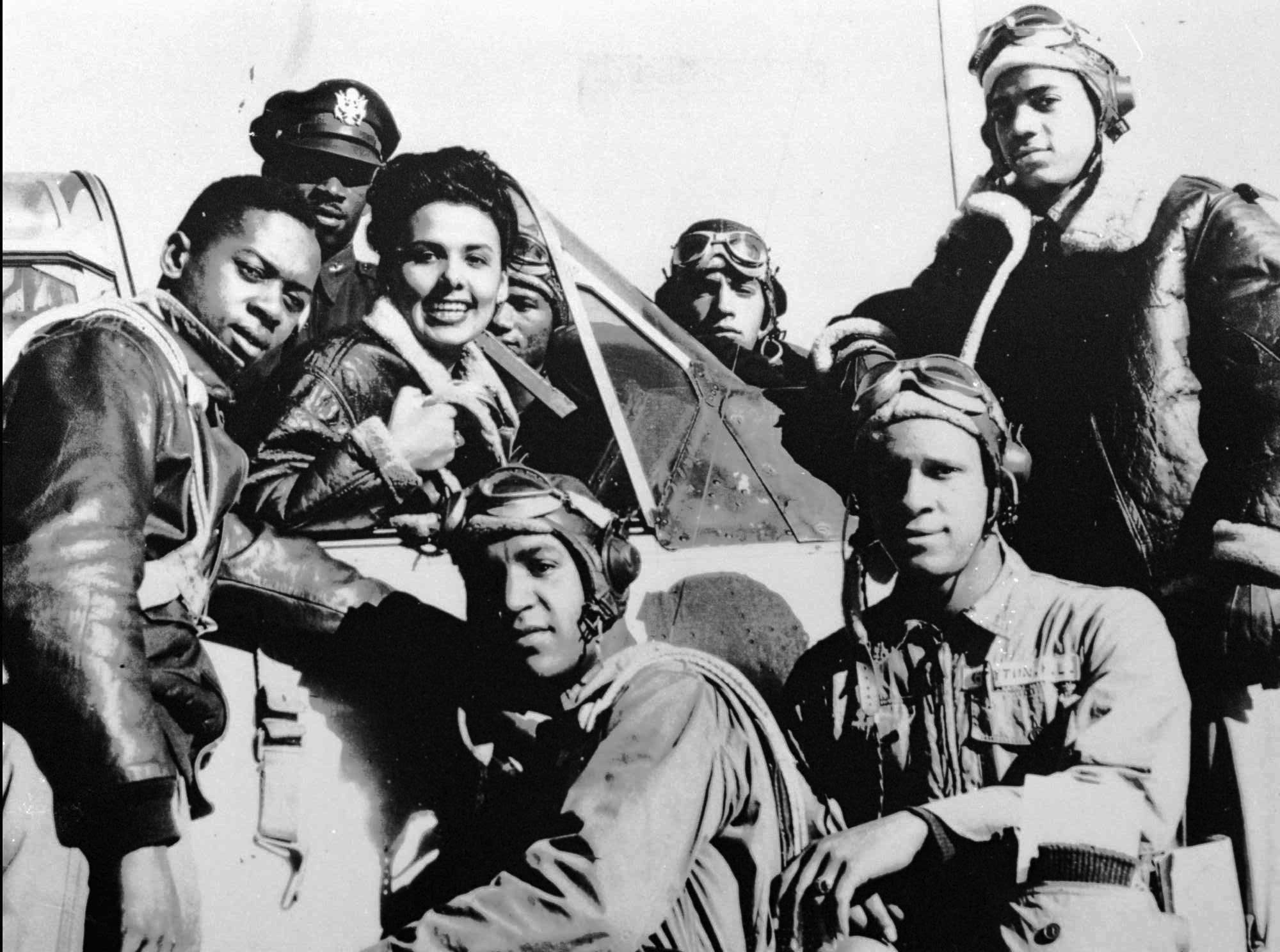 PHOTO GALLERY
Black History Month Photos
BEFORE YOU GO