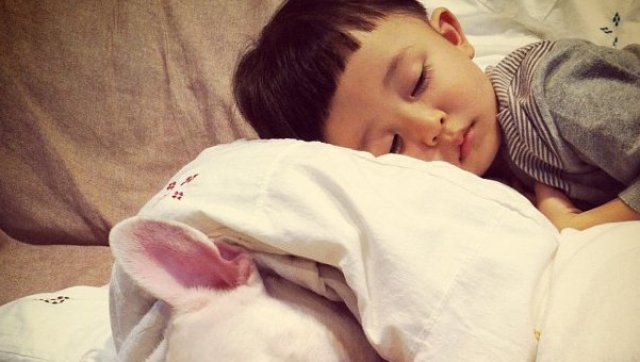 It's almost Valentine's Day, you guys. And this chronicle of love between a little boy and his best friend has totally stolen our hearts.
Tokyo mom Aya Sakai has been putting up photos of her son's friendship with his white French bulldog on Instagram and Facebook. This week, the adorable photos went viral.
The two of them are almost exactly the same size, too. Juuust in case you didn't notice.
PHOTO GALLERY
Little Boy And His Bulldog Are Best Friends