The new Cool Ranch flavor of the Doritos Locos Tacos at Taco Bell won't hit locations across the country until March 7. But on Wednesday, the company gave press and devoted fans an advance taste of the new flavor.
HuffPost was instructed, by email, to show up at a florist in the Chelsea neighborhood of Manhattan and ask for a "blue bouquet." When we did so, the florist pointed toward a table of blue flowers, then asked if we wanted one of the blooms, or "something a little bit different." HuffPost went with the latter option, received a Cool Ranch Doritos Locos taco, and proceeded to photograph, unwrap and devour it.
Here are a few photos of the beast: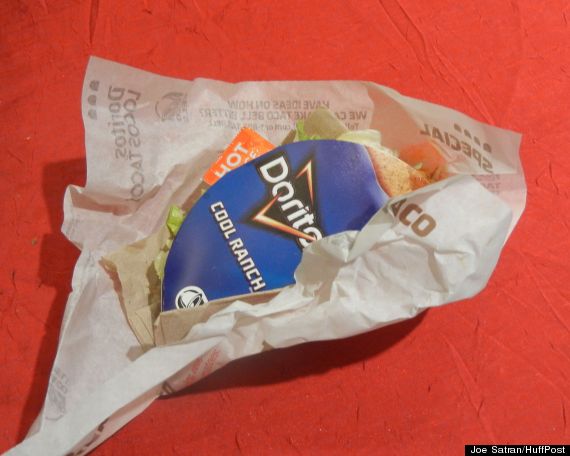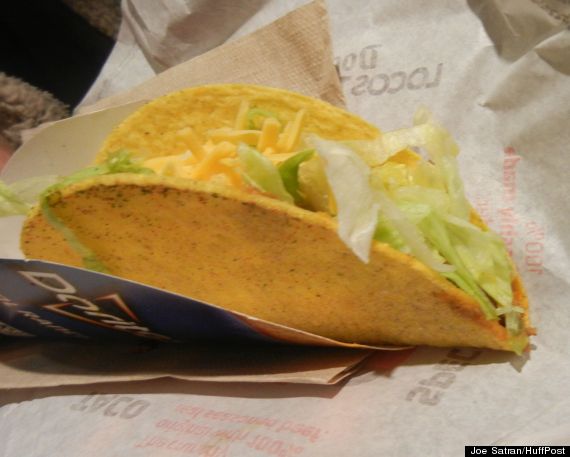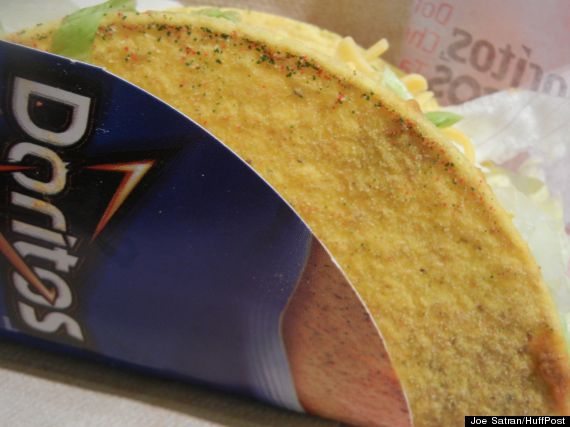 So how did it taste? Pretty good. The tang of the Cool Ranch flavor gave some nice spring and zip to the otherwise muddy taste of the beef and processed cheese inside the shell. The greater contrast between shell and filling made it perhaps a hair more interesting than the Nacho Cheese Doritos Locos tacos. If you like those, you'll probably like these.
That said, as with the Nacho Cheese flavor, there wasn't really enough seasoning on the shell to set it clearly apart from a traditional Taco Bell taco. There's way less seasoning on Doritos Locos shells than on regular Doritos chips. You can't even see the famous blue specks on the Cool Ranch taco shells.
This decision was no doubt the result of extensive trials of the shells in the Cool Ranch test market of Toledo, Ohio; it's not hard to imagine some squeamish eaters would be put off by a thick coating of salt and faux spices.
But it also seems like the Cool Ranch shell, in its current form, is a kind of missed opportunity. If you're going to make a Doritos taco, why not commit to making a really crazy Doritos taco instead of a normal taco with just a hint of Cool Ranch flava?
BEFORE YOU GO
PHOTO GALLERY
Doritos Locos Experiments