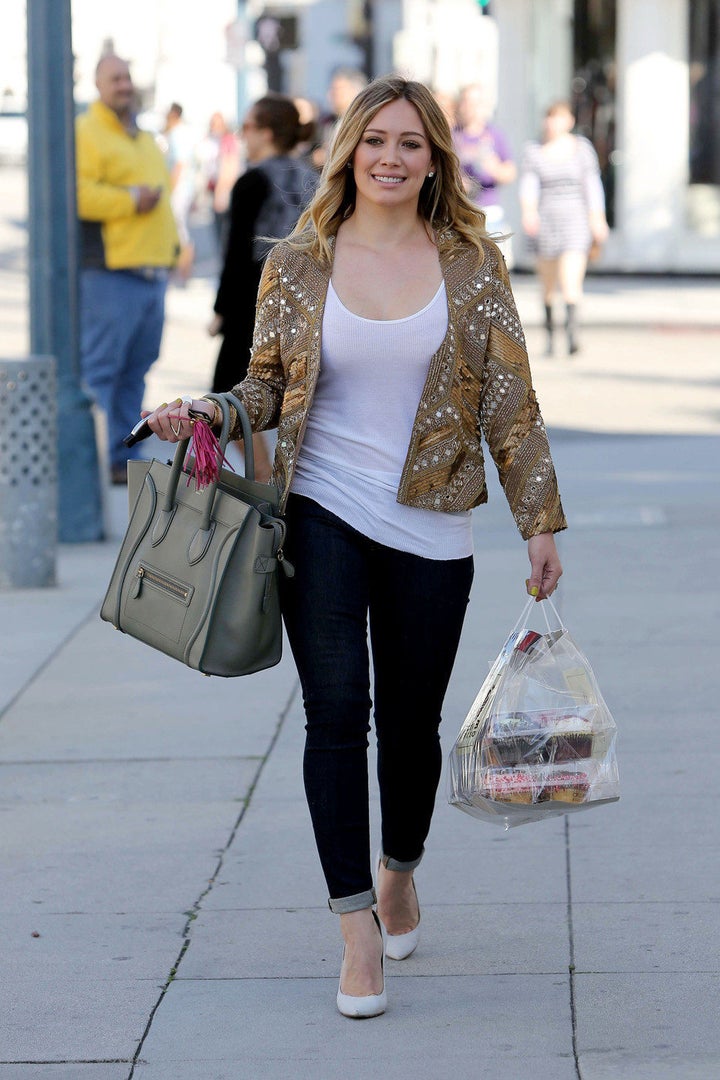 Us Weekly caught up with the 25-year-old singer and actress at the PGA Tour Wives Association 25th Anniversary Event on Monday, and she let them in on her weight loss secret.
"My one trainer helped me lose a shit ton of weight," Duff told the magazine. "I lost like 30 pounds. His name is Gabe Johns and he is amazing. He's a boxing trainer and he comes to my house. I live in the canyon, so we just run. He runs my ass up and down the hill."
Duff, who was pumped to be fitting into her size 26 jeans again back in December, explained that she got her slim body back through circuit training and boxing, which she says is actually "a lot of fun and you get out a lot of shit that way."
It sounds like Duff is getting a workout and a therapy session with her trainer, which makes sense since she had a surprisingly un-Hollywood attitude when it came to dropping the baby weight.
"There are some women who look the same right after -- I think they are freaks of nature! I don't know how that happens," she told Parents magazine in October. "I'm not one of those people. It takes your body nine months to get there -- really 10 months. So I'm trying to be patient but I'm working hard. And I think now more than ever, I appreciate my body and what it's done for me."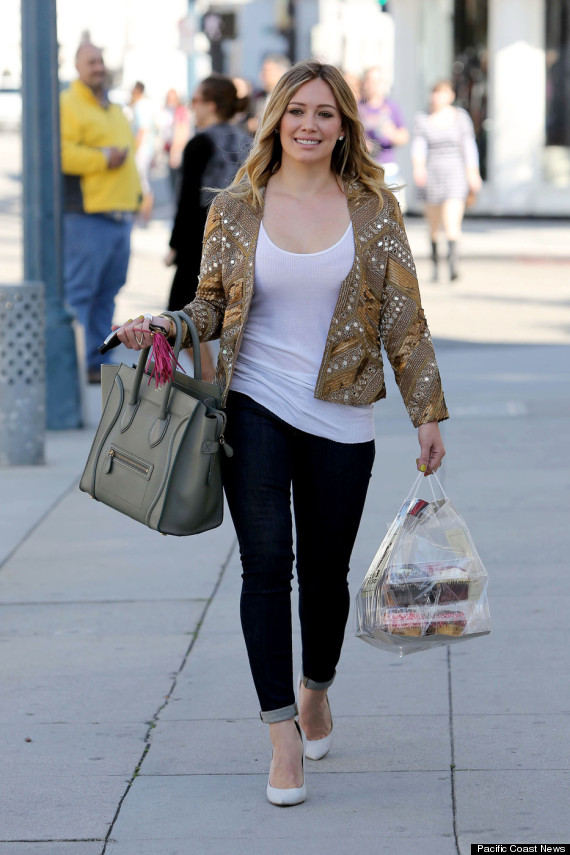 BEFORE YOU GO
PHOTO GALLERY
Hilary Duff Pregnant Photos