Jennifer Love Hewitt is in the best shape of her life, and what better way to show off her hard work than posing for the cover of Shape magazine's March 2013 issue?
The 33-year-old star rocks a pink and white bikini on the magazine's cover, and though she's long been known as a sex symbol, even she has struggled with her weight. The "Client List" star opened up to the magazine about those unflattering photos of herself in a bikini taken back in 2007, which prompted the actress to defend herself after she was called fat.
"A size 2 is not fat! Nor will it ever be," Hewitt wrote on her website after the photos went viral. "And being a size 0 doesn't make you beautiful."
Hewitt told Shape that comments about her body hurt her feelings, but admits at the time she wasn't going to the gym or eating properly.
Today, her role as a single mom turned escort on "The Client List" requires her to strip down every week, but taking care of herself physically has been about more than just looking good.
The actress told the magazine that she was completely devastated when her mother, Patricia, passed away last June, and wanted nothing more than to isolate herself, but friends encouraged her to get active.
"When life hits you so hard -- whether someone you care for dies or your lover leaves you -- working out can save your life. It certainly saved mine," she explained to Shape.
For more with Jennifer Love Hewitt, click over to Shape.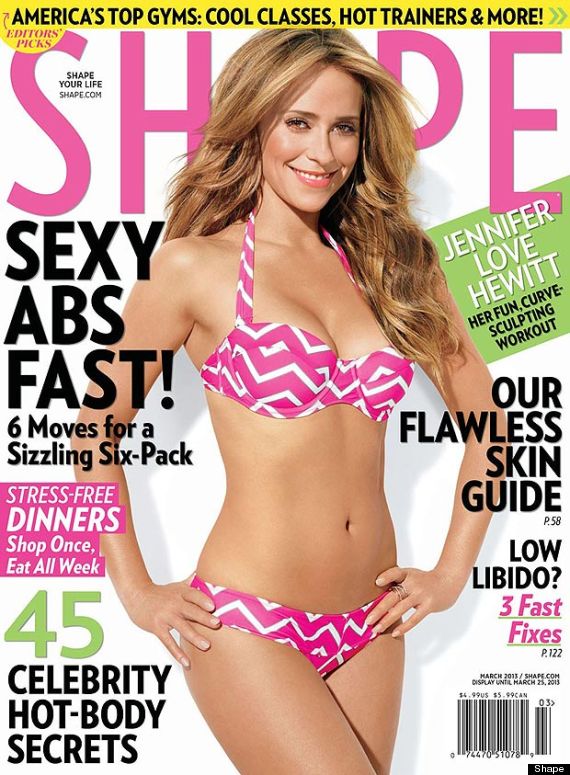 BEFORE YOU GO
PHOTO GALLERY
Celebrity Bikini Bodies