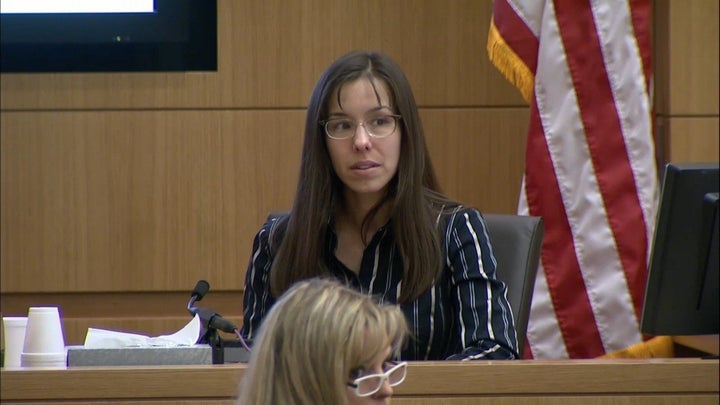 The first degree murder trial of Jodi Arias has been postponed until next Tuesday because the Arizona trial judge is suffering from an illness.
News of the delay was announced by Maricopa County Superior Court. According to a courthouse spokesperson, Judge Sherry Stephens is out sick.
Arias was expected to return to the witness stand Thursday, for what would have been her seventh day on the witness stand.
Arias, a 32-year-old photographer, is accused of shooting her ex-boyfriend Travis Alexander in the face, stabbing him 27 times and slitting his throat from ear to ear in the shower of his Mesa apartment on June 4, 2008.
Arias has admitted the killing, but testified earlier in the trial that Alexander "attacked me and I defended myself."
In her six days on the witness stand so far, Arias -- prompted by questions from her lawyers -- has been trying to show jurors she was sexually exploited and intimidated by Alexander. She also alleged he was a "secret pedophile."
Prosecutors allege Arias was a jealous and vengeful ex who killed Alexander in cold-blood.
Since the courts are closed Monday for President's Day, Arias' trial is expected to resume on Tuesday.
If convicted, Arias faces the death penalty.
BEFORE YOU GO
PHOTO GALLERY
Jodi Arias Timeline