When it comes to trying to get into a woman's heart and showing her how much you know about the art of love, music can truly be the key to success.
A survey created by Rosetta Stone, a company dedicated to teach diverse languages using audiovisual technology, polled lovers from around the globe and aimed to find out which language made their hearts flutter the most. The survey showed that 34 percent of participants consider Spanish songs to be the most romantic ones. French songs earned second place with 29 percent and English songs were in third place with 17 percent.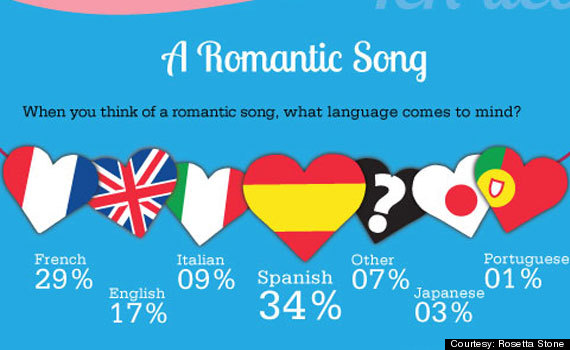 If you want to be really romantic, and become a casanova or you are just in the mood for some pretty cheesy/ corny/ tacky songs to celebrate love, we have put together a Spotify list of some of the most classic Latino love songs by male artists for your enjoyment.
And don't worry about translation, most of them mean the same thing: "I love you", "I can't live without you", and "You are the best thing that has ever happend to me". ¡Feliz día del amor!
BEFORE YOU GO
PHOTO GALLERY
'Morenas', 'Negras' & 'Mulatas' In Latin Music
PHOTO GALLERY
Latino 'Casanovas'