Have you ever wondered what it feel like to be a key player in the high rollers' art market game, in which hundreds of millions of dollars are exchanged in a whirl of cocktail parties, art world bartering and high-stakes auctions? According to a behind-the-scenes look reported by the Wall Street Journal, it's unimaginably stressful.
The five-part narrative explores the auction experience from the points of view of seller, auctioneer, adviser, artist and gallery director. Seller Ingvild Goetz, a Munich based seller, divulged her habit of ditching her front-and-center auction seat to hide where telephone bids are fielded. "Otherwise, I think people would look at me during the auction to see if I was happy or not," the seller, in her seventies, explained to the Journal. But don't sympathize too much with Goetz' plight... the art collector "spent several days vacationing in Spain" to deal with pre-auction anxiety.
The in-depth piece, compiled almost like the backstory of a murder mystery dinner party, effectively conveys the complexity and drama of the roles involved. It is difficult to predict who will win and who will lose, especially when factoring in the art market oversight the New York Times took down last month.
The unimaginable wealth and risk involved in art market politics will forever remain intriguing to us humble outsiders, who will have to express our desire to bid on Van Goghs in other, less costly fashions.
PHOTO GALLERY
The Biggest Art Auction Sales of 2012
MORE ART NEWS:
The Debate On Violent Images Continues: Christopher Knight writes: "No image I know in the history of Western painting is more brutal than the crucifixion scene in the Isenheim Altarpiece. Its violence would make Quentin Tarantino blush." (LA Times)
Juilliard's Big Gift: The Juilliard School has been promised a $5 million gift for music lessons for, as the New York Times reports, "poor minority schoolchildren." (There has to be a better choice of words, right? Sorry, public school kids.) (New York Times)
Turning Piranesi: A series of rare 18th century Piranesi drawings, depicting the shadowed ruins, is to be reunited at Sir John Soane's Museum in London for the first time since they were created. (The Guardian)
Steichen's Museum Moment: Three American museums, LACMA, the Mary and Leigh Block Museum of Art at Northwestern, and the Whitney Museum of American Art have been gifted vintage photographs by black-and-white visionary Edward Steichen. (Press Release)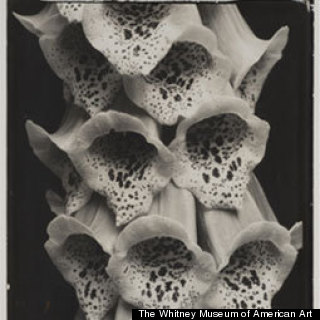 Queens Museum Of Art Doubles Down: The beloved museum is undergoing an epic expansion, doubling the current size of the facility to include new galleries, artist studios, event spaces, education classrooms, and more. (Press Release)
Happy Phil Collins Day! If you're in New York, celebrate the occasion with a little soft rock. The website urges participants to "bring your percussive instruments, and let us celebrate our survival while dancing by the sea." Who's with us? (Phil Collins Day website)