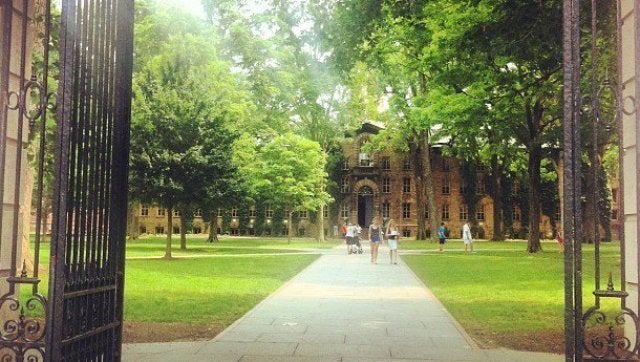 Five new institutions made the top 10 of the Princeton Review and USA Today's list of best value private colleges this year.
The Princeton Review and USA Today looked at data from 650 competitive U.S. colleges and universities, and selected 50 private and 50 public universities according to their performance in 30 areas, including academic excellence, financial aid and cost of attendance. The data used was taken from surveys conducted from the fall of 2010 through the fall of 2011, with all financial data collected in fall 2011. (For more information on methodology, see the Princeton Review.)
Perhaps surprisingly, three Ivy League schools are listed, and the others' ticket prices aren't cheap. It's because many prestigious private institutions use a high tuition/high student aid system to promote accessibility: The tuition paid by families with higher incomes (in addition to other money from grants, federal aid, donations, etc.) subsidizes awards for high-achieving students from families with lower income.
Rob Franek, author of The Best Value Colleges and Princeton Review's vice-president of publishing, said in an email to HuffPost that the expensive colleges below do what they can to save students money.
"What most people don't realize is most students aren't paying the full sticker price. Two-thirds of students are getting financial aid. At nearly 100 of the 150 'Best Value Colleges' we've identified, the average freshmen grant this year was $10,000 or better. When it comes to picking a college, people need to be savvy shoppers as well as savvy applicants."
Are you surprised? Let us know in the comments section.
BEFORE YOU GO
PHOTO GALLERY
Best Value Private Universities: Princeton Review