 The art world experienced its fair share of dramatic news stories this week. Bolshoi ballet dancers were named suspects in an acid attack investigation in Russia, another Mona Lisa was authenticated by experts and if that wasn't enough, a certain Northwestern ceramics artist was exposed as a White Nationalist. Read on for details... The Bolshoi Ballet's artistic director Sergei Filin speaks to journalists as he leaves a hospital accompanied by his wife Maria (L) in Moscow, on February 4, 2013. Filin left today Russia for Germany in the hope of recovering his eyesight after an acid attack, claiming he knew the mastermind behind the gruesome assault. (AFP/Getty Images)
After weeks of speculation as to who was behind the vicious acid attack on Bolshoi director Sergei Filin, multiple sources are pointing fingers at the company's dancers.
It's unclear who or how many dancers are being questioned in the ongoing investigation -- only company member Nikolai Tsiskaridze has been implicated as a possible suspect, according to the New York Times, due to his long-standing feud with the theater's general director, Anatoly Iksanov. More dramatic updates are likely to occur, so stay tuned.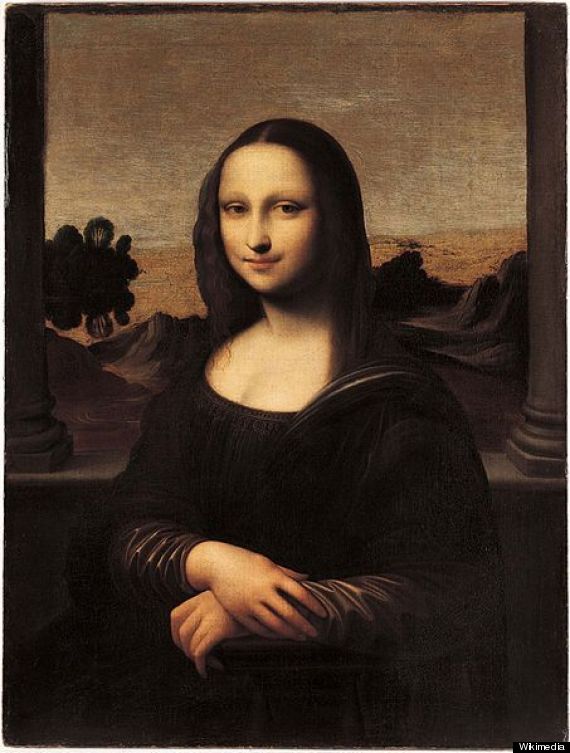 The "Isleworth Mona Lisa" (c. 1410-1455 [approximate canvas date])
The case of the Isleworth Mona Lisa got a little more interesting this week, as an art foundation in Switzerland announced that they have reason to believe the painting -- purported to be an earlier version of Leonardo da Vinci's iconic portrait -- is authentic.
"When we add these new findings to the wealth of scientific and physical studies we already have, I believe anyone will find the evidence of a Leonardo attribution overwhelming," said David Feldman, vice-president of the Swiss Federal Institute of Technology, in a statement to The Independent. Check out the full story here. Ceramics by Charles Krafft
Charles Krafft, a Seattle-based postmodern artist and famed ceramicist, was exposed as an apparent Holocaust denier and a white nationalist in a recent report in Seattle's The Stranger newspaper. A self-taught painter, Krafft is best known for his "Disasterware" ceramics series, which combines delicate and kitschy porcelain objects with images of destruction, including rifles and Hitler's bust. Allusions to Hitler and the Nazis in his work, which permanently hangs in the Seattle Art Museum and has been featured in major publications, were perceived as ironic.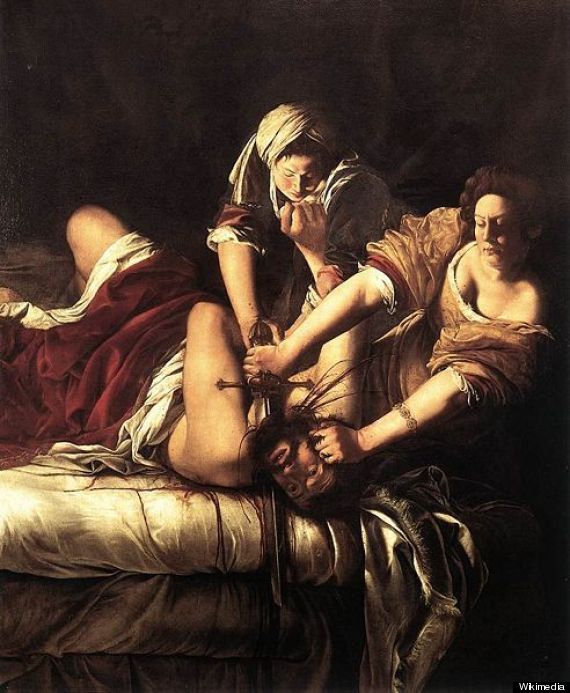 Artemisia Gentileschi, "Judith Beheading Holofernes" (1612-13). Oil on canvas, 199 × 162 cm (Wikimedia)
We can't forget that Valentine's Day was this week. For some, the holiday was a reason to eat chocolates, receive red roses and embark on endless cuddling with significant others. For others... not so much. So on this day, we wanted to celebrate our readers who were looking to avoid Hallmark-ish images at all costs. Behold: 10 paintings that will make you happy you are single.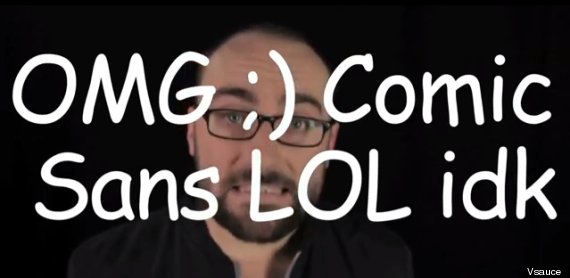 Finally, we were treated to a defense of the most hated font of all time - Comic Sans. In a hilarious video seen here, blogger Michael Stevens argues the much-loathed font actually represents a turning point in typeface history. Are you convinced?
As always, have a wonderful weekend, Arts&Culture readers!
BEFORE YOU GO