Could Beyonce and Jay-Z's baby girl, Blue Ivy, be a child prodigy?
During an interview with Oprah on "Oprah's Next Chapter" this weekend, proud mom Bey said her daughter is already reading off of flash cards, at only 13 months old. Earlier this month, Bey said baby Blue is starting to talk and added that seeing her learn new things is an exciting and beautiful experience.
Beyonce also called Blue Ivy "fire" during the interview, and said she knows she'll have her hands full when her first-born grows up. Nevertheless, she credits her girl with "making her world make sense" and said that maybe after her next tour she'll have another child.
This weekend also marked the debut of Beyonce's self-directed documentary "Life Is But A Dream" on HBO in which Blue Ivy made her first appearance since birth. This screen grab from the film drove the Internet wild for days, building anticipation for Queen Bey's movie and encouraging even further speculation surrounding Beyonce's surrogacy rumors.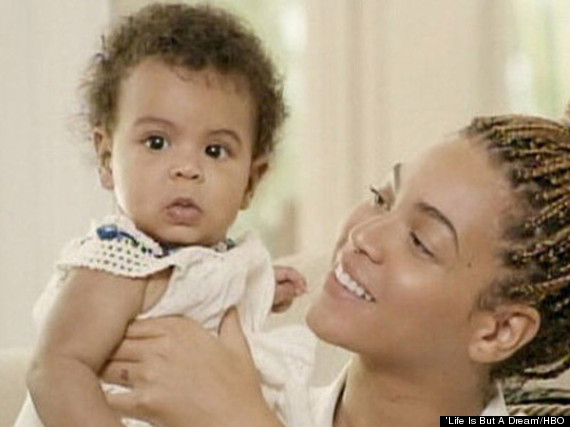 For more on Oprah's interview with Beyonce, check out "Oprah's Next Chapter."
BEFORE YOU GO
PHOTO GALLERY
'Life Is But A Dream Premiere'