"Breaking Bad" fans, have you always felt like there was something missing in your life? All that's about to change with the creation of "Methopoly" -- a fan-made board game inspired by both Monopoly and the "Lostopoly" tribute version that popped up online in 2008. Ever wanted to own the show's infamous RV or share a piece of Gray Matter Technologies? Now's your chance -- just try to stay out of jail.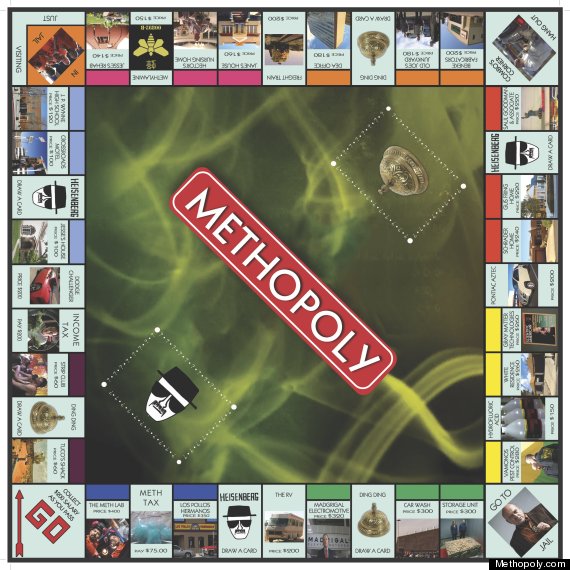 The game's creator, Joanne Silverman, shared her reasons for creating the game on Methopoly.com, where fans can download their own copy of the board for free:
When Season 5 of BREAKING BAD began, I knew I would design my own board and call it METHOPOLY. I wanted to learn Photoshop and knew this would be the perfect project. This has truly been a labor of love and I dedicate it to BREAKING BAD, one of the greatest series in television history. Bravo to the creative genius of all the writers, actors, directors, producers and the entire production staff. Bravo to New Mexico's beautiful Land of Enchantment. And bravo to all of us passionate fans who love this show.
"Breaking Bad" returns to AMC this summer.
Which other shows would you like to see in board game form?
PHOTO GALLERY
"Breaking Bad," Season 5
BEFORE YOU GO