Flip your hourglass, kids: Rihanna and Chris Brown are back on.
Just recently, rumor had it that Rih and Brown broke up after the Grammys. They were seen completely apart at the same nightclub party and then again on Valentine's Day. Later it was reported that Drake, with whom Brown got in a brawl last summer, was the reason the couple broke up because he texted Rihanna and Brown did not like it.
Now we learn the couple is very much together, as the singer joined his girlfriend in celebrating her 25th birthday at what appears to be a secluded resort.
Rih, wearing a very see-through fishnet skirt, walked along the beach hand in hand with her on-again guy. Earlier in the day, she posted a photo of her and Brown to Instagram where they're seen celebrating her 20th birthday. A few hours later, she posted this current photo of them and captioned it with "birthdaybehavior":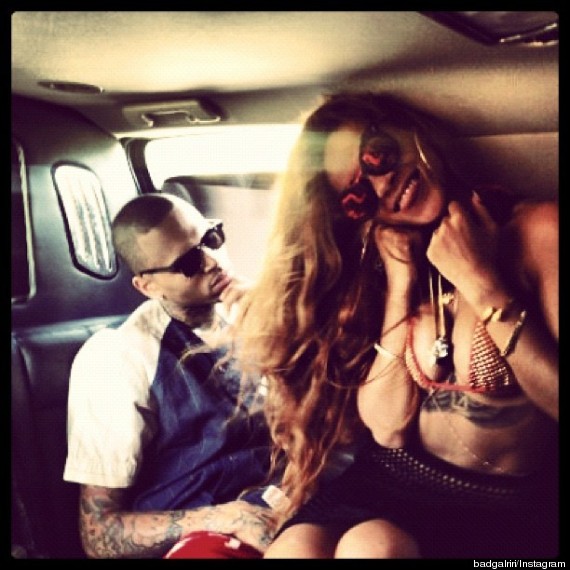 Look how happy he is.
Then today, the "Diamonds" singer posted this photo of the her and her man with the caption "Like #diamonds in the sky":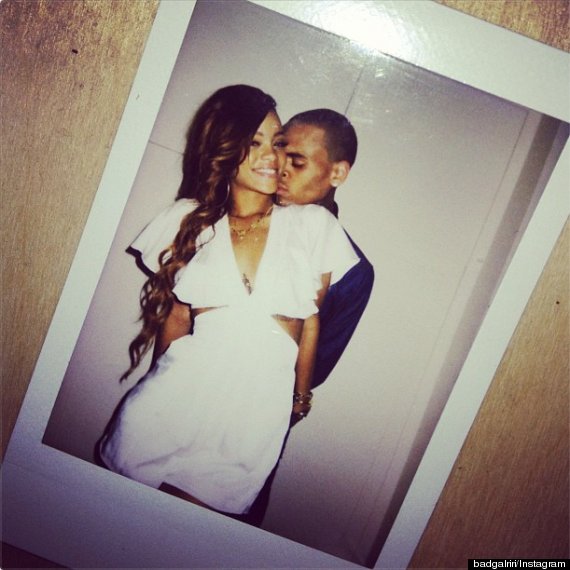 And just minutes later, this pic with the caption "#phuckyoballoons ha! My birthday owned hoes":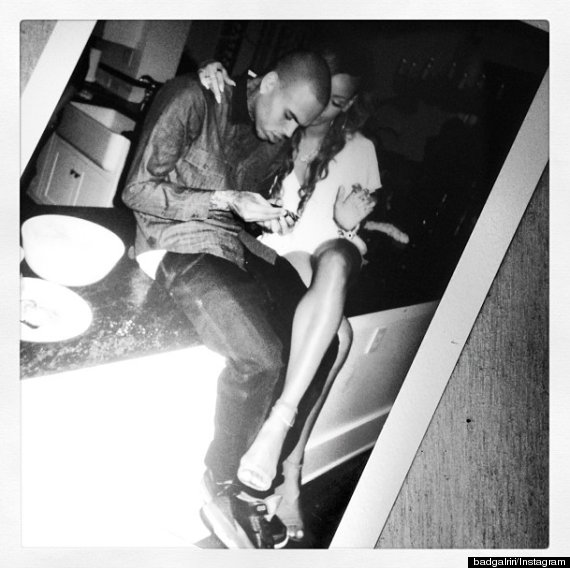 Rihanna had a busy pre-birthday weekend: She debuted her River Island collection at London Fashion Week, was attacked in a London nightclub by a deranged fan who reportedly yelled at her about Brown and was compared to the late Princess Di on the cover of The Sunday Times.
While she was across the pond, Brown was in Houston where he headlined the NBA All Star weekend, reports Daily Mail.
BEFORE YOU GO
PHOTO GALLERY
Rihanna Through The Years