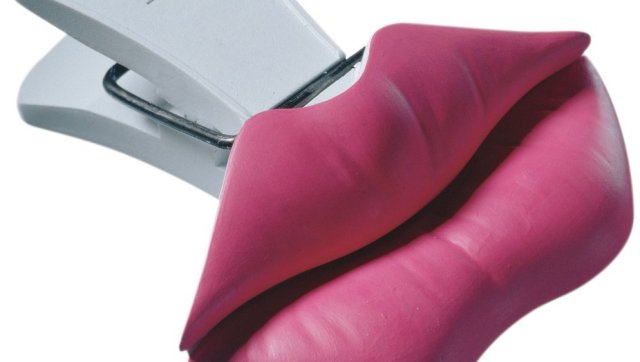 You know what was a great invention? The chip clip. Unfortunately, as with all great inventions, millions of imitators have popped up to try to "innovate" and "improve upon" something that will hold your half-eaten bag of chips closed. You know what else is great at this job? Rubberbands. Did you not read our origami chip clip post?
We'd like to reiterate that, as with all our round-ups of stupid kitchen gadgets, we don't hate whimsy. Do you want to get your kids a Mickey Mouse chip clip? Go nuts! How about a chip clip shaped like a cute cartoon pig or hippo? We will absolutely not pick on you. But if you think you can reinvent the wheel, or are reinventing the wheel simply to appeal to whatever "it" trend is hot in stupid utensil branding right now, we will make fun of you with the fire of one thousand suns. And that is exactly what we are going to do today.
Without further ado, we give you 11 of the stupidest chip clips on earth.
Want to read more from HuffPost Taste? Follow us on Twitter, Facebook, Pinterest and Tumblr.
PHOTO GALLERY
Stupid Chip Clips
BEFORE YOU GO