 WASHINGTON -- It's apparently still not clear why an SUV drove off the Memorial Bridge and into the Potomac River late Sunday night.
The Washington Post has details:
The vehicle was headed east, toward the Lincoln Memorial end of the bridge , about 10 p.m. Sunday when the incident occurred.

After apparently leaving the roadway, the vehicle crashed through the barrier at the edge of the south or downstream side of the bridge, said Sgt. Paul Brooks, the Park Police spokesman.

He said the only person in the vehicle was taken to a local hospital with injuries that did not appear to be life-threatening.
Rescue1DCFD tweeted a photo of the rescue: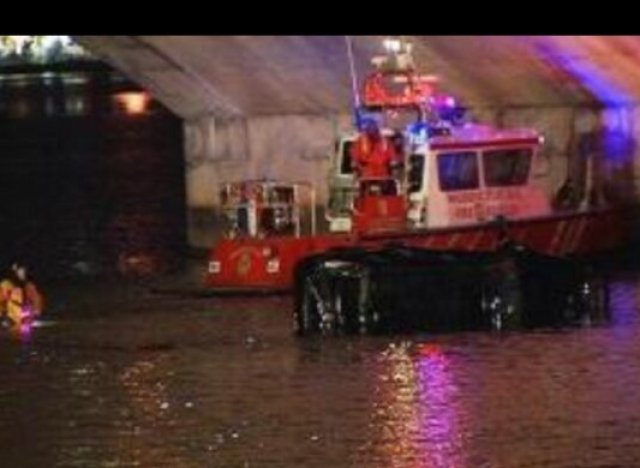 The bridge was reopened around 2:30 a.m.
BEFORE YOU GO