If college students weren't scared enough about graduating, this poster should be enough to make them want to stay in school forever.
The image, uploaded to Reddit, highlights a harsh reality facing students that's honestly a bit too depressing to be funny.
Between 2011 and 2012, the unemployment rate for college graduates was 9.4 percent, according to Yahoo! Finance. Even more depressing is that fact that half of recent grads are in jobs that don't require a degree.
We're not sure where the poster is from or who created it. If you know, tell us!
LOOK: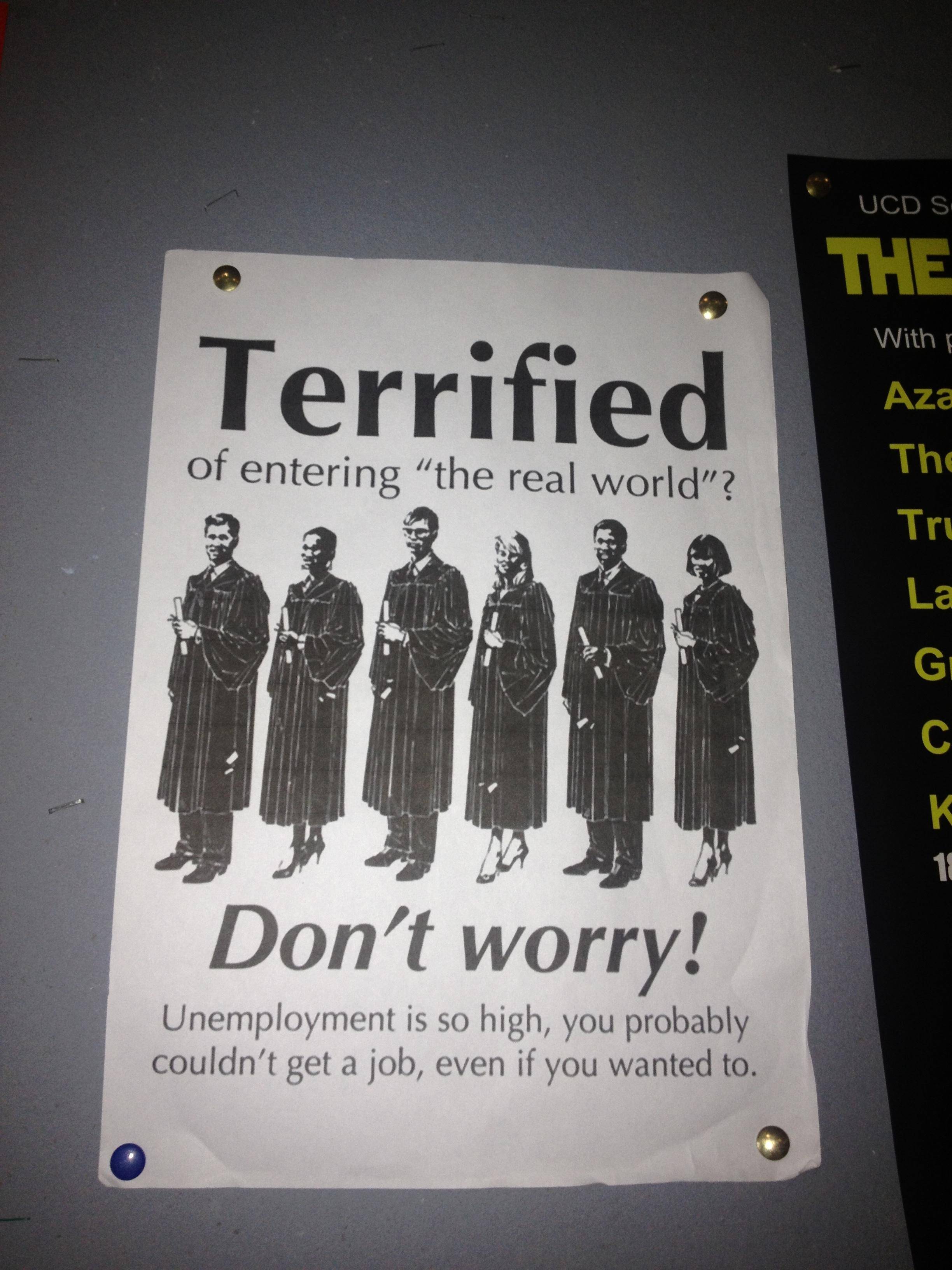 BEFORE YOU GO
PHOTO GALLERY
Seven Jobs That Require the Most Education, but Pay the Least