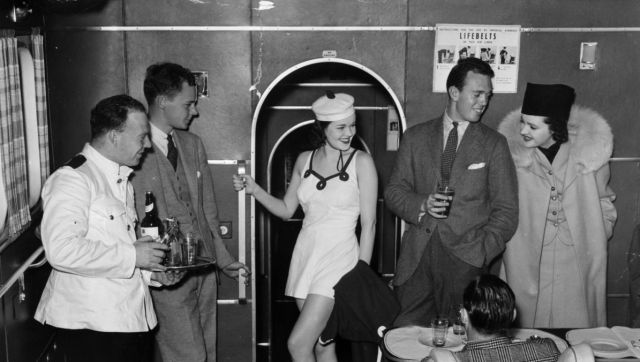 We often write about the glory days of air travel, back before the TSA, long lines and bag fees. But what did that era look like?
We've looked inside a TWA flight school, at vintage airline commercials and even at a history of flight attendant uniforms. But Getty beat us to the punch and released gobs of vintage flying photos -- Hugh Hefner with his bunnies en route to Heathrow, Idlewild when it was still Idlewild Airport, etc. -- to do the trick on this Friday.
The photos lovingly show just how glamorous flying was, with champagne, full-on sleeper beds, the works.
Herewith, a little eye candy for your viewing pleasure.
BEFORE YOU GO
PHOTO GALLERY
Vintage Air Travel Photos