Employees and patrons at San Francisco seafood restaurant Swan Oyster Depot got quite the surprise on Friday when in stepped U2 frontman Bono.
"Everyone was taking pictures," said employee Erik Wideman to The Huffington Post.
Fellow employee Darin Samuel snapped a photo of the Swan crew with the Irish rocker.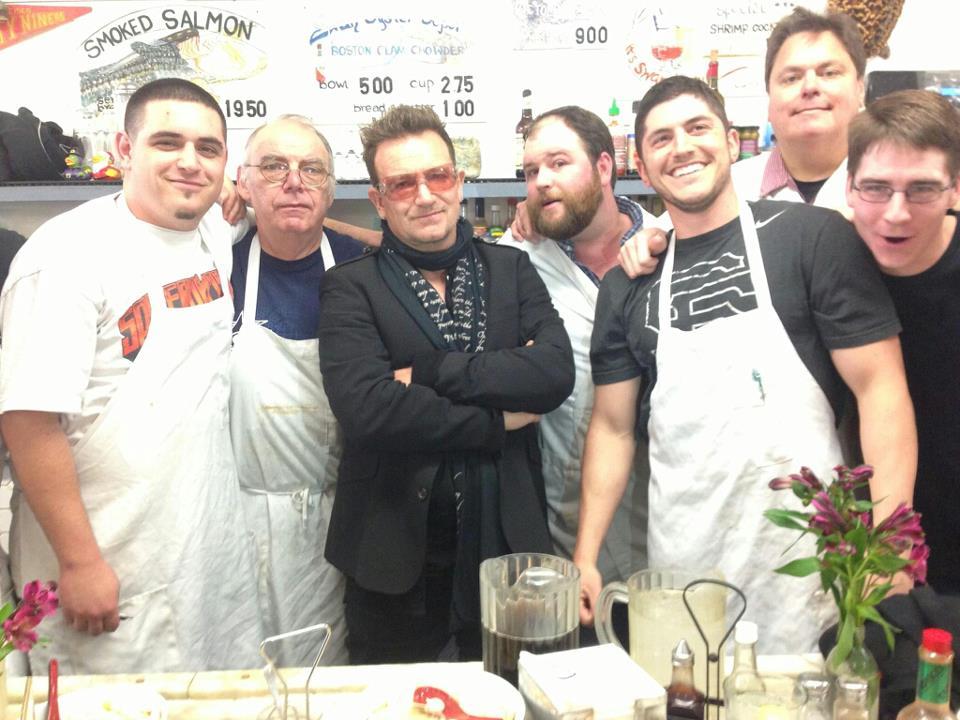 "No big deal or anything, but Bono stopped into Swan Oyster Depot a couple hours ago," wrote SF Weekly upon news of the sighting.
And if he was coming for the best oysters in San Francisco, we have a feeling Bono finally found what he was looking for. (Heyo!)
Though the unassuming seafood restaurant may be no-frills, it's certainly no secret. Swan's was named one of the "most important restaurants in America" by Bon Appetit earlier this year, and has been featured on Anthony Bourdain's "The Layover" and the Cooking Channel's "Hook, Line and Dinner."
BEFORE YOU GO