We're very excited to syndicate one of our favorite columns, 'What Is It? What Is It Worth?' from one of our favorite magazines, Country Living. All text and images below are provided by Country Living. Get ready to be surprised!
"I found this ceramic container in my parents' basement. Any idea how it was used?" - C.M., Canton, Ohio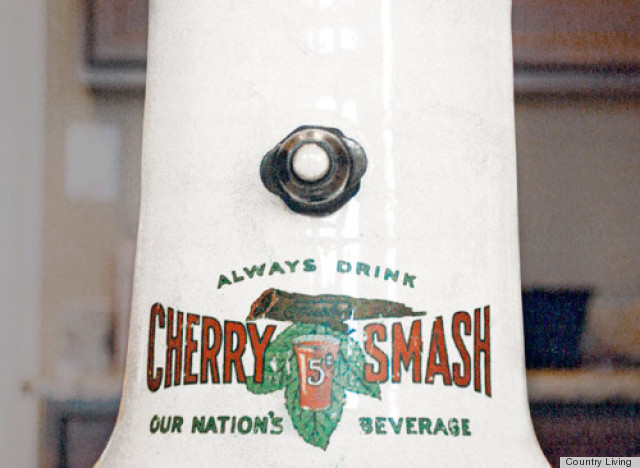 1930s Syrup-Dispenser Base
Professional appraiser Helaine Fendelman identifies and evaluates your collectibles and antiques.
Trademarked in 1909 by inventor and businessman John Edward Fowler, of Richmond, Cherry Smash was a brand of soda syrup served at drugstores and malt shops through the first half of the 20th century. Soda jerks would fill a glass with ice and seltzer, add a squirt of fruit-infused syrup, then top the whole thing off with a dash of phosphate for a tart kick. This 10-inch-tall dispenser, which bears a metal tap, was designed to hold a one-gallon glass bottle of syrup, inverted over the top. If the Depression-era relic (that stein shape suggests the 1930s) still had a jug on top, the estimate could climb to $500.
Click through our slideshow to see other fabulous vintage finds from Country Living.
PHOTO GALLERY
What Is It? What Is It Worth?