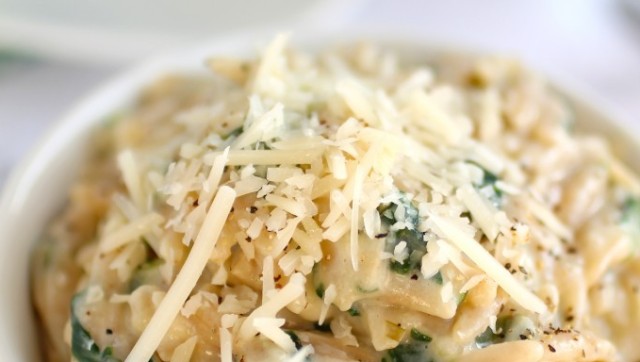 "Orzo" is Italian for "barley," but the title is merely a reference to its size and shape. Orzo is a rice-shaped pasta that's popular in Italy, Greece and Middle Eastern nations. Because its size and texture resemble rice, it can be used as a rice substitute in most recipes. It is also traditionally used in soups or in pilafs.
But we say, why stop there? This miniature pasta is great for salads, as macaroni and cheese noodles, and stuffed inside tomatoes. It's often paired with chicken and parmesan -- a combination we fully support. Predictably, it's been baked inside an avocado -- what ingredient hasn't? -- and the result was delicious.
Check out these 12 ways to experiment with orzo:
Want to read more from HuffPost Taste? Follow us on Twitter, Facebook, Pinterest and Tumblr.
PHOTO GALLERY
Orzo Recipes
BEFORE YOU GO
PHOTO GALLERY
Italian Recipes