HuffPost Arts&Culture is celebrating Women's History Month with the help of our favorite artists -- female artists, of course. Every day of March we're rolling out a new key player in the art world with a playing card... Get it? Print them out for your own amazing (although probably a bit flimsy) card deck or use them to stay fresh on your favorite women in art.
THE TWO OF DIAMONDS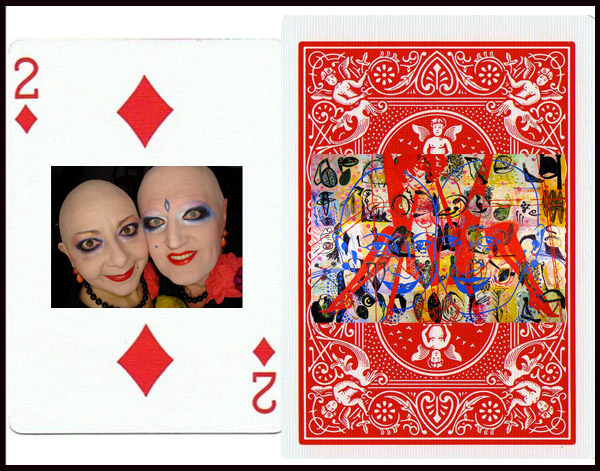 WHO: Eva & Adele
WHAT: Eva & Adele are a living museum piece, involved in a lifelong partnership and performance piece that involves the married couple eating the same food, dressing alike, and spending every day together.
WHERE: It's an unspoken rule that an art fair or event is legit if Eva & Adele make an appearance (or, we should say, a performance), so we're crossing our fingers they will be at The Armory Show this week...
WHY:
In an interview with The Huffington Post
the inspirational team said:
"We do think [there is] a very, very big space between male and female. Let's fill this big space with creativity and humanity."