Jennifer Lopez is the face on the cover of the debut issue of Glamour magazine's new venture Glam Belleza Latina, for which the singer, actress and mogul, opens up about life, love and the diverse beauty found in the Hispanic culture.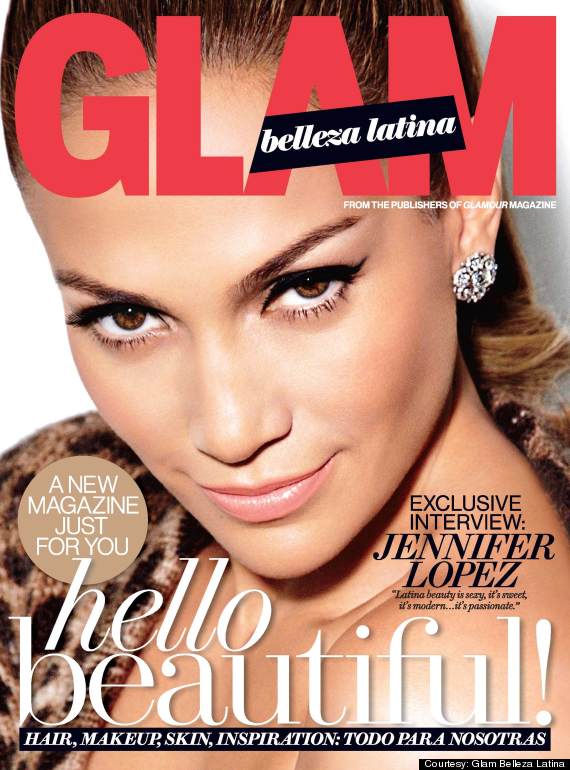 It is actually the part about love that has JLo glowing lately. After her third divorce, she has been dating 25-year old dancer-choreographer Casper Smart, who has also been traveling often with her on tour.

"Trust me, it told me that we get along really well," she says to Glam Belleza Latina. "These are high-pressure situations and he was in charge of the whole show. We grew through it. We were even better at the end."
However, although the star recognizes her new beau contributes to a happier life, she assures she doesn't depend on what others offer her in order to feel fulfilled anymore. She now appreciates her own imperfections more.
"I don't think it's the love of somebody else. It's learning to love yourself... That really is the greatest love of all," said Lopez during the interview.
"We beat ourselves up so bad. I started embracing that I do make mistakes. I'm a human being…I'm perfect in my imperfections," she added.

On Latin beauty: "Latin beauty is the rainbow. We have black, we have white, we have caramel. We have blonds, we have blue eyes, we have brown eyes, we have the darkest of the dark skin. Latin beauty is for everybody."

On the importance of girlfriends in her life: "Oh my God, my girlfriends are everything to me. They celebrate with you, they cry with you, they hold you when you need to be held. They laugh with you. They're mean with you! They're just always there, and it's just a priceless thing to have."

On what makes you more interesting: "People praise me for being physically pretty. You can think, 'That's who I am.' But who you really are is all the messy, complex stuff. That makes you more interesting."

On the value of being an individual: "I am confident. It doesn't mean I don't have my moments. But you have to remember the value of your individuality—that you have something special and different to offer that nobody else has."
The new edition of Glam Belleza Latina targets the next generation of Latina women celebrating their culture and passion for beauty. Apart from the Puerto Rican singer's participation it will also count with contributors like designer Narciso Rodriguez and Isabel and Ruben Toledo.
BEFORE YOU GO
PHOTO GALLERY
Jennifer Lopez Through The Years