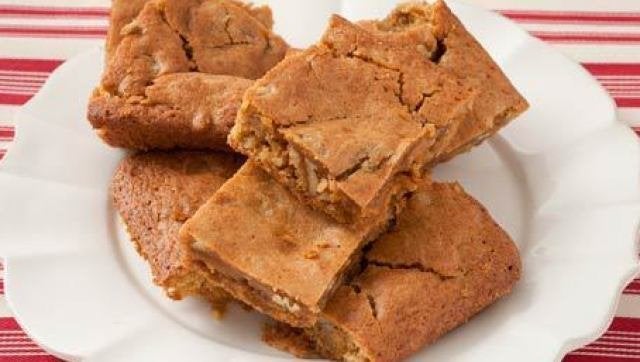 Blondies are brownies' lighter cousin (and no, we're not talking in terms of calories). They have all the same mesmerizing qualities of a brownie, without the chocolate. They are the dessert bar for your friend who's "just not that into chocolate." And even if you are a chocolate person, the blondie still won't disappoint. It's cake-y and fudge-y in all the right ways.
This blondie recipe is not your typical blondie. It's flavored with butterscotch and loaded with pecans. If nuts aren't your thing, feel free to swap them for some chocolate chips -- no one said blondies can't have a hint of chocolate in them.
Get more dessert bar recipes.
BEFORE YOU GO