Before there were Carly Rae Jepsen and Taylor Swift, there was Michelle Branch, who dominated the music charts and the summer of 2001 with her guitar-strumming anthem "Everywhere." Subsequent hits off "The Spirit Room" and "Hotel Paper" -- what then-college-aged girl can't belt out the lyrics to "Are You Happy Now?" -- surfed her into the mainstream consciousness by the mid-2000s. In 2004, she married Teddy Landau; the pair welcomed daughter Owen shortly thereafter.
But where has the raven-haired songstress gone in recent years? And what's happened to her music?
According to her Twitter page, the 29-year-old lives in Los Angeles and is keeping busy as a "singer/songwriter, mother, backyard chicken farmer, baker, wrecker, lover of the f word, good food, wine and palindromes" -- and that's just all from her bio. She's also a co-host of the culinary video website "cook taste eat," alongside chef Michael Chiarello and Timothy Feiress.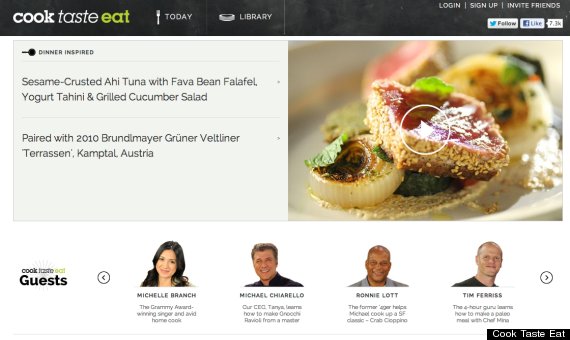 But Branch hasn't completely abandoned her musical aspirations. In fact, she's been continually recording new music since her heyday, collaborating with her pal Jessica Harp as the band The Wreckers from 2005 to 2007. It was a move that ultimately proved difficult for Branch, who told the Hollywood Reporter that she almost considered quitting music completely over creative differences with the band and their then-record label Warner Nashville.
In 2010, she took a turn away from pop-rock when she collaborated with rapper Timbaland for the song "Getaway." The result was a mindless dancey track that quickly fizzled out into forgettable territory:
Branch released "Loud Music" via iTunes in June 2011, poised as a return to her original sound. The song was also meant to be the first single off her new album, "West Coast Time." But "West Coast Time" has been mysteriously delayed for two years, with the latest release date being announced this spring.
BEFORE YOU GO
PHOTO GALLERY
Celebrity News & Photos