Roberto Clemente has been one of the most iconic baseball figures of all times. Now the new original documentary "The Clemente Effect", aims to maintain his legacy alive more than ever.
The film, which will debut on ESPN on Sunday, March 10. (4:30 p.m ET) and on ESPN Deportes at 10:30 pm (ET), aims to help maintain the legacy of the Puerto Rican athlete alive and showcase his accomplishments and life before his death in 1972.
Clemente died in a tragic plane crash while he was on his way to deliver aid to Nicaragua earthquake victims. He received the National League's Most Valuable Player (MVP) in 1966, and the World Series MVP Award in 1971. He was part of the All-Star team 15 times and was the first Hispanic player to win a World Series as a starter.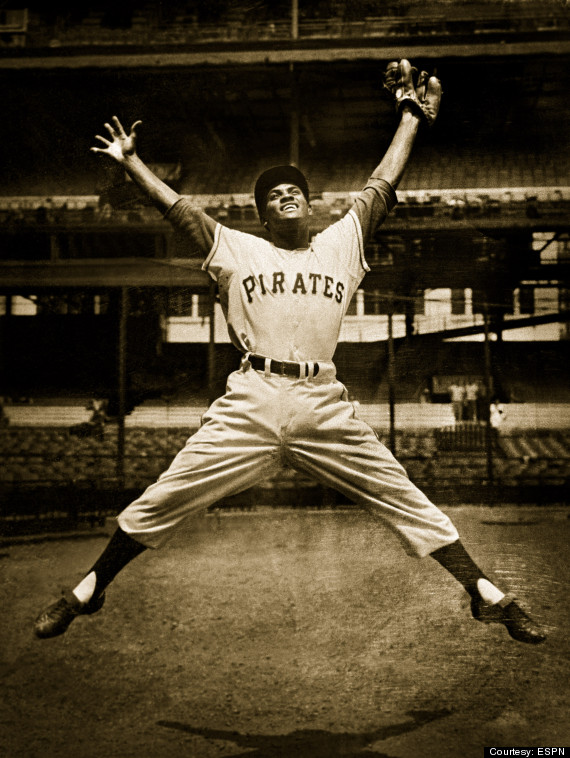 His life as a Latino and black man during a time when racial injustices still remained very evident in the American society, led him to face many difficulties. However, Clemente overcame those obstacles and became a courageous advocate of minorities and Latino players.
Forty years later, the baseball star keeps being present in the minds and hearts of many and his effect on his fans and followers is still felt across the U.S. and Latin America.

Originally produced by ESPN Deportes, the film counts with extensive never-before-seen archival footage and photographs of Clemente during the 50s, 60s and 70s, as well as interviews with family, close friends and fellow baseball stars such as Orlando Cepeda, Juan González, Carlos Baerga, among others.
Take a look above at a sneak peek of "The Clemente Effect".
BEFORE YOU GO
PHOTO GALLERY
Tragic Latino Legends Losses