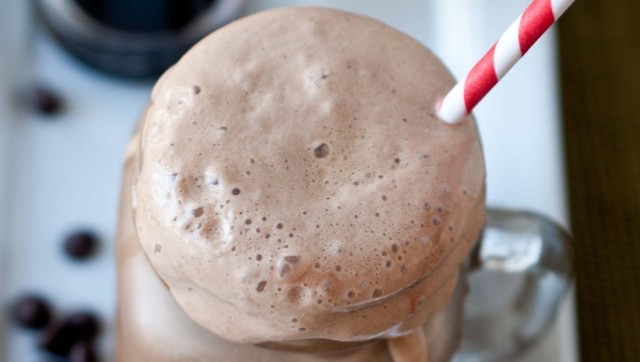 Put down the green food coloring, and back away slowly. That beer never did anything to you but try to celebrate St. Patrick's Day with you, so leave it alone. Why not do something nice for your beer and drop a little ice cream into it now and again?
St. Patrick's Day, like most holidays, gives us a welcome reason to celebrate with food and drink. But unlike most other holidays, it encourages us to turn those foods and drinks an unholy shade of green. Look. We get that Ireland is rather inextricably associated with the color, but let's try to be a bit more creative. How about a beer float recipe? Beer floats are one of our favorite ways to pretend we're kids again with an adult beverage. And the combination of beer and ice cream is rarely better than it is with a Guinness, or other dark, stout beer.
We found some of our favorite beer float recipes to celebrate with this year (including a few on the sweeter side, if you're into that kind of thing), which we're hoping will curb your craving for the green stuff. Sláinte!
Want to read more from HuffPost Taste? Follow us on Twitter, Facebook, Pinterest and Tumblr.
PHOTO GALLERY
Beer Float Recipes
BEFORE YOU GO