We get pretty excited about royal weddings -- seriously. But what about those long lulls in which not a single noble ties the knot? Thankfully, we have society weddings to hold us over.
But we digress. The wildlife-themed nuptials featured the 33-year-old bride in a lace Monique Lhullier confection and lots of white rose petals. Guests, including Princess Beatrice, Princess Eugenie, Natalie Imbruglia and Cressida (without Harry), watched the actual ceremony take place under a "sacred" tree in Ulusaba, Sir Richard's private animal reserve. Hello! even reports that Cressida sang a romantic song afterwards. Very cute.
"The ceremony was so emotional and beautiful," Princess Beatrice told Hello!. "Sam did so well not crying, but none of the rest of us can say the same. There was hardly any point in wearing make-up." Awww. Think she donned a fascinator as perplexing as the Philip Treacy number she wore to Kate and Will's wedding?
See Hello! magazine's full coverage of the Branson wedding here.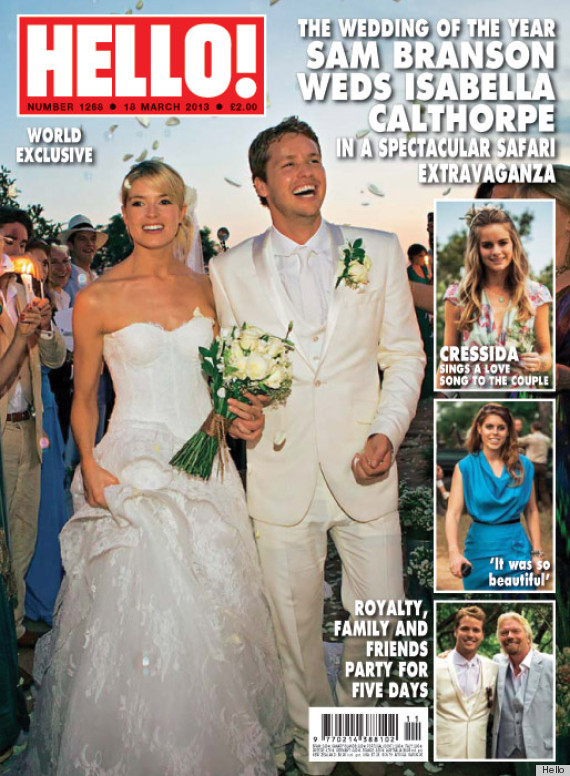 How did this one compare to the last Brit royal wedding?