On "The Following," Kevin Bacon's character Ryan Harder is still on the hunt for the now-escaped Joe Carroll (James Purefoy). It looks like the tables are about to turn now that Joe's been reunited with his many followers and the son who doesn't know him. But, at the same time, the FBI now has one of Joe's followers in custody.
Tune in on Monday to watch the action unfold and check out the all-new key art for "The Following" below, featuring Bacon and Purefoy.
Here's Fox's official description for this week's episode of "The Following":
With Joey Matthews still missing and the search for Joe Carroll escalating, the FBI brings in Nick Donovan (guest star Mike Colter) to run lead on the case, much to Ryan and Parker's dismay. Meanwhile, a follower from the past meets up with Joe Carroll, and their plans have a life-threatening result.
"The Following" airs Mondays at 9 p.m. ET on Fox.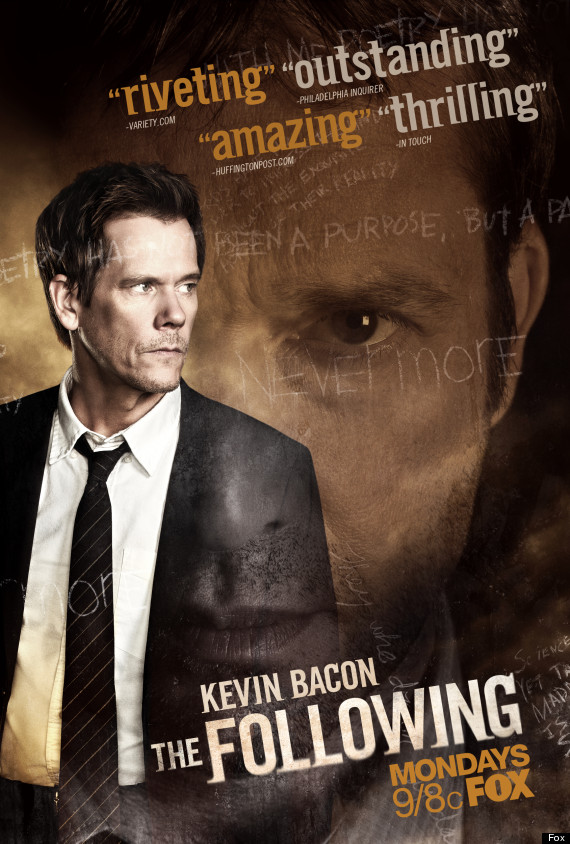 PHOTO GALLERY
Who Would The Following Cast & Crew Follow?
BEFORE YOU GO