With the launch event for the Galaxy S IV just two days away -- on the evening of Thursday, March 14th, barring unforeseen circumstances -- you just had to know that photos and videos of Samsung's next flagship smartphone would start to leak out.
You might not have guessed, though, that at least one of the leaks would come from Samsung itself. But that is precisely what happened on Monday evening, as Samsung PR tweeted out the following photo almost exactly three days before the official unveiling of the Galaxy S IV (or Galaxy S4, as it is colloquially known) is supposed to begin: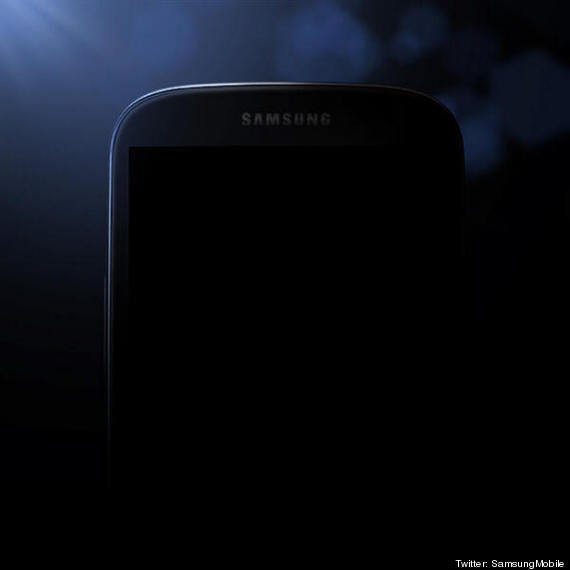 Mysterious!
The shadowy photo was accompanied by the text "The countdown for #TheNextBigThing has begun. Who's ready for the Global Unpacked Event on March 14?" That led most to assume that this was the Galaxy S4, though there's no real proof that this isn't just a Galaxy S3; indeed, if this is the Galaxy S IV (and it probably is!), then it would seem to have a very similar form factor to its predecessor. That has some writers and even more Internet commenters preemptively labeling the GS4 an iPhone 4S-style disappointment.
Samsung's next Galaxy S phone is expected to ship with a larger 4.99-inch display, a faster quad-core processor and a new feature that will allow the user to scroll through webpages using only his or her eyes. You can read everything else we expect from the Galaxy S4 right here.
Meanwhile, in a decidedly non-official leak, a cell phone-shot video purporting to show the Galaxy S4 has surfaced, giving an early preview of what is perhaps the S4 in action. You can watch below (and yes, that is an iPad mini promotional video playing in the background):
This questionable leak arrives with the same caveats we'd affix to every other questionable Galaxy S4 leak thus far: That its authenticity could not be verified, and that the source of the leak has no track record of reliability. If it turns out that the Galaxy S4, when it is unveiled on Thursday, does not in any way resemble the device shown in the above video, no one would be shocked or scandalized.
Enough throat-clearing and speculation, though: We're getting closer and closer to actual, verified photos and videos of the Galaxy S4 taken with DSLRs instead of smartphone rear cameras. And you better believe that some of those will be taken by HuffPost Tech, who will be there live on the scene on Thursday night. Join us, won't you?
BEFORE YOU GO
PHOTO GALLERY
How Android Got Better (And Better, And Better) In 2012