Military working dogs play a vital part in the military, from taking part in historic missions like the raid that took out Osama bin Laden, to helping soldiers recover after battle.
In the photo below, uploaded to the U.S. Army's Flickr page, one such canine is seen in action.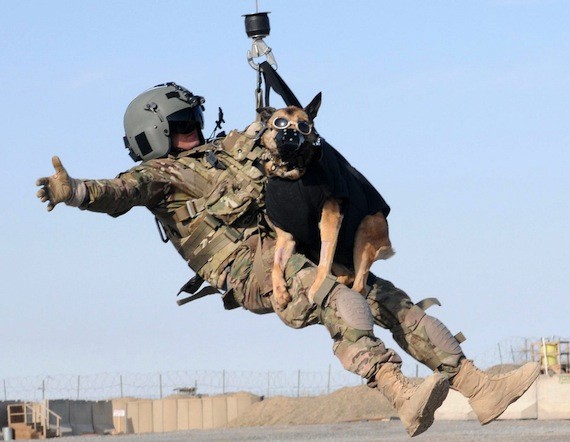 Caption via Flickr: "A flight medic with 2nd Battalion, 3rd Aviation Regiment, is hoisted into a medical helicopter with Luca, a Military Working Dog with 4th Stryker Brigade Combat Team, 2nd Infantry Division during a training exercise, Feb. 24, at Forward Operating Base Spin Boldak, Afghanistan. The training prepared the flight medics for medical evacuation of working dogs. U.S. Army photo by Sgt. Michael Needham, 102nd Mobile Public Affairs Detachment."
(Click over to the U.S. Army's Flickr page for more photos.)
For more on military working dogs, including HuffPost's meeting with a Belgian malinois who lost a leg in battle, click here.
BEFORE YOU GO
PHOTO GALLERY
White House Pets