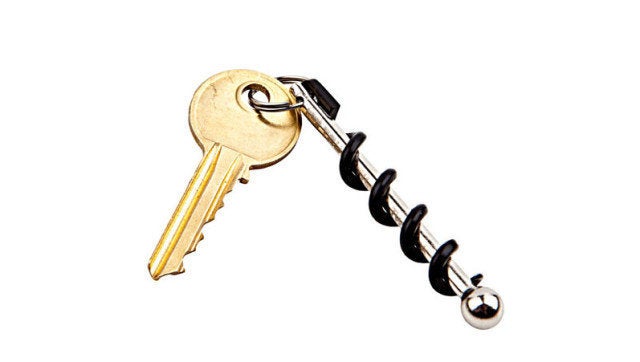 No self-respecting wine enthusiasts should ever be caught dead without a corkscrew at the ready. Even if twist-off wine bottles are becoming more and more popular, it would be a shame to be stuck with a big bottle of wine that you can't drink because of a lack of corkscrew. Sure, you could try the shoe trick. Or even the less impressive method of pushing the cork in. But ultimately, nothing can really take the place of a corkscrew.
We know you don't want to be walking around with The Rabbit Corkscrew in your pocket; that would be cumbersome and uncomfortable for sure. But you should definitely have a corkscrew key chain. They're small, compact, cheap and make a good key chain. True Utility makes them for under 10 dollars.
Use the corkscrew on one of these bottles.
PHOTO GALLERY
Celeb Wines
BEFORE YOU GO