We are no strangers to beautiful cakes. We've seen our share. But, every once in a while, we stumble upon a recipe so awesome it makes us go, "AAAHHH, WE NEED TO HAVE A PARTY." This is one of those recipes.
If you listen carefully, you can almost hear the collective sigh of the internet falling in love with this piñata cake from A Subtle Revelry. Can you imagine the delight your kids (or adult friends, ahem) will experience when you cut into a cake and a bunch of M&Ms and Dum-Dums fall out? We are almost squealing with glee. The best part is, they've included step by step instructions and it looks pretty easy! Just please don't smash this cake like a traditional piñata. It will put up way less of a fight.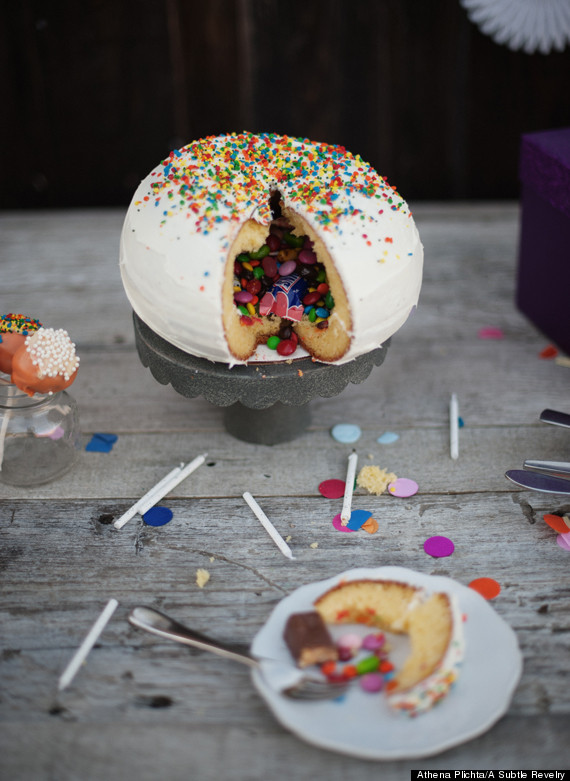 Our heads are spinning with all the ideas we have for this cake. What kind of candy will you fill yours with? Get the Piñata Cake recipe and step-by-step instructions from A Subtle Revelry.
[via That's Nerdalicious!]
Want to read more from HuffPost Taste? Follow us on Twitter, Facebook, Pinterest and Tumblr.
BEFORE YOU GO
PHOTO GALLERY
Two-For-One Recipes