Apparently, a waiter at a Le Pain Quotidien in New York is a big "Parks & Recreation" fan.
"The waiter brought over some free dessert and said, 'Treat yo self,'" writes Rachel, one of the women at the table. "Then this was on our bill."
No word on whether he would be willing to bring over all the bacon and eggs they have.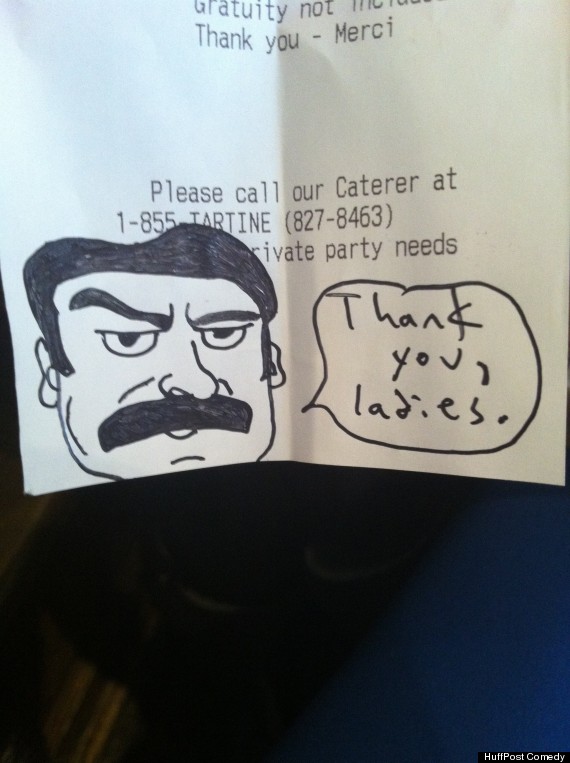 BEFORE YOU GO
PHOTO GALLERY
Ridiculous Resumes & Cover Letters