HuffPost Arts&Culture is celebrating Women's History Month with the help of our favorite artists -- female artists, of course. Every day of March we're rolling out a new key player in the art world with a playing card... Get it? Print them out for your own amazing (although probably a bit flimsy) card deck or use them to stay fresh on your favorite women in art.
THE NINE OF DIAMONDS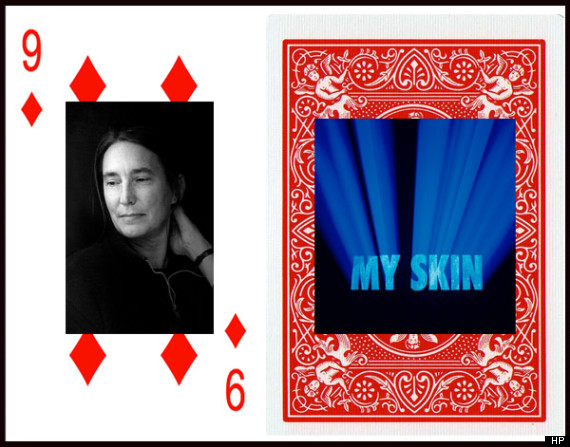 WHO: Jenny Holzer
WHAT: Holzer is a feminist conceptual artist who is most well-known for her Truisms -- small snippets of language that range from poetic aphorisms and common myths to random phrases, lit up with LEDs.
WHERE: Get a quick and dirty education in all thing Holzer in her segment on PBS's Art21.
WHY: As much as we love Jenny Holzer, we are also full of love for Jenny Holzer's Cat, arguably the hottest feline on Twitter. The satirical social media account is full of memorable Truisms that both humans and kitties can enjoy, such as "SHUT UP ABOUT QUINOA ALREADY."
Image credits:
Portrait of Jenny Holzer Photo: Nanda Lanfranco

Xenon for Bregenz, 2004 Light projection
Kanisfluh, Vorarlberg, Austria Text: Arno, 1996
© 2004 Jenny Holzer, member Artists Rights Society (ARS), NY Photo: Attilio Maranzano
See more WHM playing cards in the slideshow below:
PHOTO GALLERY
Women's History Month Artists