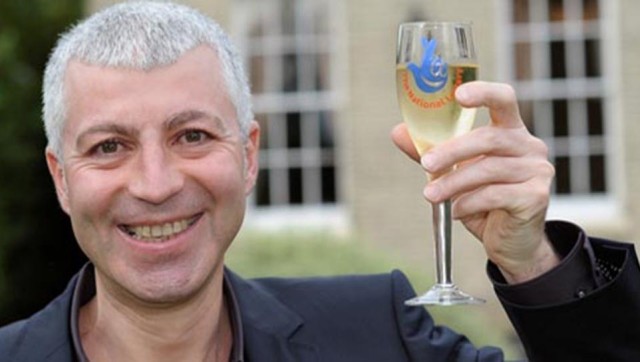 The luckiest man in Britain is rich with more than money - he's one of the happiest people you'll ever meet.
Property developing tycoon George Traykov recently went public with his second lottery win, a cool £160,873 ($242,596.47 USD) courtesy of EuroMillions. This brings his sum total of winnings to nearly £1.2 million ($1,809,599.93 USD) in the past two years.
What's really remarkable about these wins, however, is how they haven't changed Traykov's outlook on life.
"I've always worked very hard and never spent more than I have so money has never been a major problem for me," Traykov told the Mirror.
The "happily divorced" father-of-one originally hails from Bulgaria but has been residing in Ilford, Essex, since 1995. He won his first million playing the Millionaire Raffle in September of 2011.
When he won his second prize last November, he was just one number away from the £12 million ($18,095,999.28 USD) jackpot.
Despite narrowly missing another fortune, Traykov told Express UK that he "wasn't really that bothered because nothing compares with skydiving."
The 45-year-old was formerly a member of the Bulgarian National Sky Diving Team. He celebrated his first jackpot by jumping out of a plane with the £1 million winning ticket in his pocket.
"I generally consider myself lucky in life," Traykov told Camelot Lotteries' press team after his first win. "I have a beautiful daughter, great home and a job I truly love.. Life is already good but hopefully it will make a huge difference for my daughter."
The money allowed Traykov to buy a new home, according to Express UK. He was able to quit his job as a housekeeping manager at a local hospital to pursue his passion for property.
The second time around, Traykov didn't even bother claiming his prize until two months after the win. He told Express, "People keep asking me what I want to waste the money on.. I live the perfect life already so money will not change that."
BEFORE YOU GO
PHOTO GALLERY
What Makes You Smile? Chalk Mural