Thanks to executive producer Shawn Ryan, the internet has been treated to the first photo from the set of CBS' "Beverly Hills Cop" pilot featuring star Brandon T. Jackson and the erstwhile Axel Foley himself, Eddie Murphy.
On March 13, Ryan tweeted photos from the production, including duo posing together.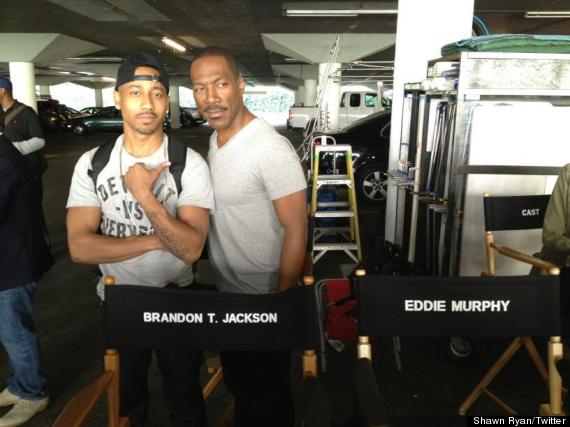 The CBS pilot serves as a sequel to the film franchise and focuses on Aaron Foley (Jackson), a young cop who attempts to police the rich and famous of Beverly Hills while trying to make a name for himself outside of his father's (Murphy) legacy.
Should the pilot be picked up to series, Murphy, who is also credited as a producer, could potentially recur. In addition, Murphy's on-screen partner, Judge Reinhold, will reprise his role as Billy Rosewood for the pilot.
Would you watch a "Beverly Hills Cop" sequel series?
PHOTO GALLERY
TV Shows Based on Movies
BEFORE YOU GO