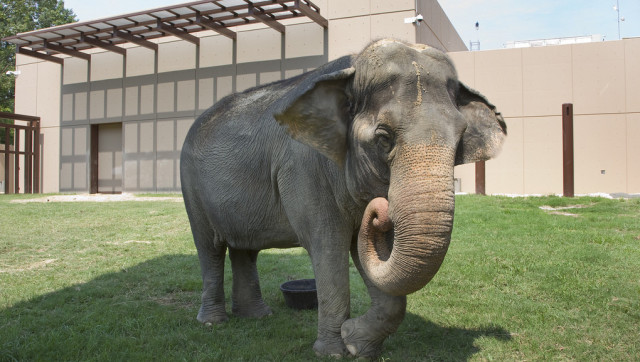 WASHINGTON -- The National Zoo is about to unveil its new space for three Asain elephants. Ambika, Shanthi and Kandula will be on view this weekend in their new, larger, state-of-the-art home.
The original elephant habitat was built in the 1930s. This $56 million dollar upgrade began in 2006 and was funded by a combination of federal funds and private donations.
Click through the slideshow to view the elephants in their new home.
PHOTO GALLERY
Elephant Trails
The Elephant Trails, 8,943 square meters of space, is large enough to hold between eight and ten adult Asian elephants and their offspring. The area consists of indoor and outdoor components -- animals have the option to sleep indoors or outside.
The indoor area consists of nine separate living areas consisting of heated flooring made of rubber and sand, designed to keep the elephants' feet and nails healthy. The outdoors consists of seven enclosures, with grounds made of dirt, sand and grass. The Elephant Community Center features a wading pool with a shower that can be activated by the animals and keepers. The outdoor yards also provide water sprays and filtered bathing pools for the pachyderms.

In addition to new homes for the animals, the zoo has enhanced the space with the Elephant Community Center featuring five exhibits for humans.
The Elephant Trails exhibit opens to the public on March 23 at noon. Friends of the National Zoo will be able to preview the exhibit on March 22 and the morning of March 23.
BEFORE YOU GO