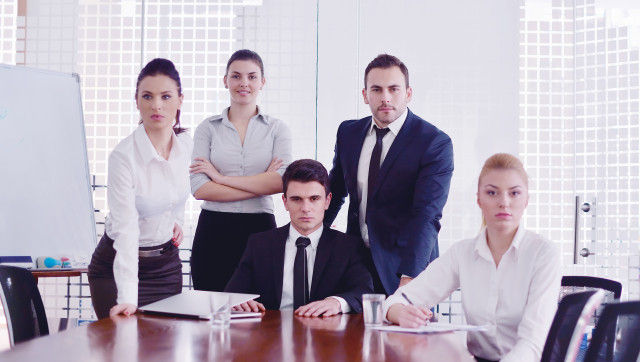 WASHINGTON -- Attractive people are at the gym. According to a data culled by Hinge, a D.C. based dating app that sets people up via Facebook, sans dating profile, people who take care of their bodies tend to have good bodies.
Hinge is a mobile app that asks users to rate Facebook friends of Facebook friends' attractiveness. (The creep factor -- and the weird factor if the app pulls up your mom's photo to rate -- have been noted.)
Whatever its detractions, this ratings system has provided Hinge's data-collectors with a lot of findings, based on which the company can say, definitively, where good-looking people work in D.C.
While it won't come as a surprise that D.C.'s gym employees are hot, the relative attractiveness of people who work in Congress might not be quite so obvious.
Click through the slideshow for the complete Most Attractive Workforces in D.C. list:
PHOTO GALLERY
Hottest Workforces In D.C.
Hinge also put together lists by gender -- unsurprisingly, the gym scored well on those lists, too, though it wasn't first on either list. Still, in both cases, it beat Congress.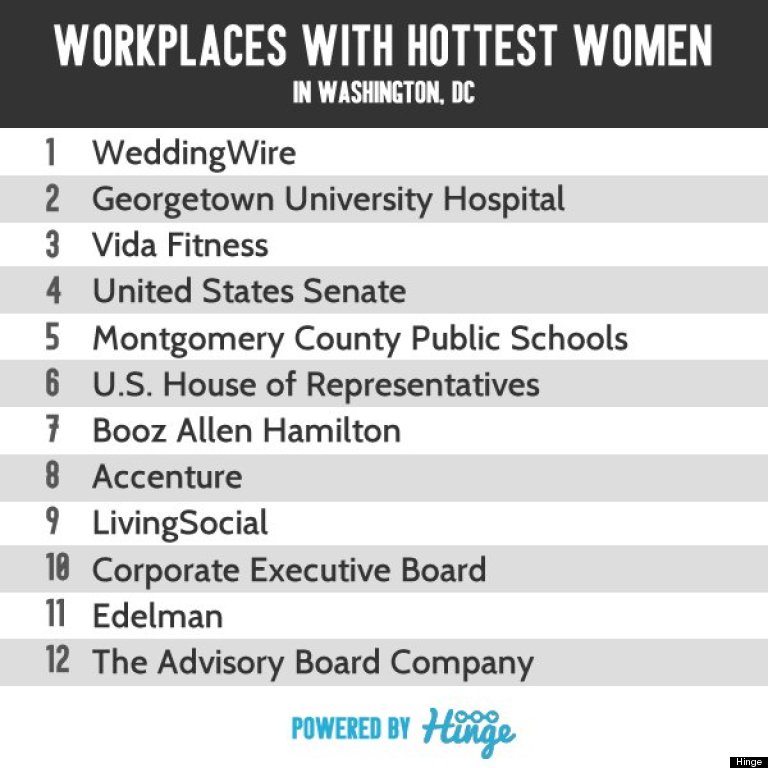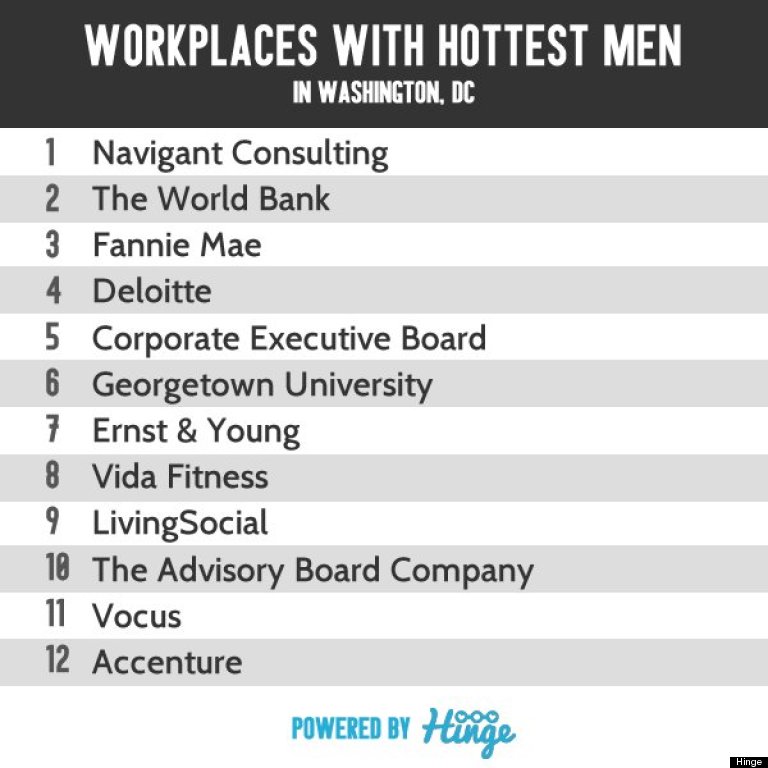 BEFORE YOU GO