Matthew McConaughey is back to buff and he means business. In the April issue of Details magazine, McConaughey opens up about movie roles, how his family fits in and what he thinks about his pal Lance Armstrong's doping admission.
"He told a lie, he's not a liar," McConaughey told the magazine of his now infamous cyclist friend. "When it came out, I took it personally, but then I realized it ain't personal to him. I was going, 'That son of a bitch!' but then I thought, 'Well, what was he supposed to do? Call me to the side and go, 'Hey, I did this?'"
"But I'm happy for him now," added McConaughey, "because despite all this outside conflict, he doesn't have this inner conflict anymore."
Ever Southern the gentleman, the 43-year-old Texas native credits his wife and the mother of his three children, Camila Alves, with supporting him through the hectic pace of movie-stardom: "I've got a wife who challenges me," he said. "There were two movies I wanted to do last year, but they were back-to-back with no separation. She was like, 'You want to do it -- buck up, grab your nuts, and make it happen. We'll be there with you.'"
What comes with success though is the kind of ego McConaughey now seems more aware, and perhaps in charge, of. "I'm just as thankful now as I ever was, but I'm choosing to be more selfish," he told Details. "I remember feeling not sure about what I wanted to do and feeling -- I'm not sure despondent is the right word, but a feeling like things are plateauing."
"I wanted more evolution," he added. "I want to feel ascension in the grade. Because I was feeling a lot of ascension in my personal life, qualitative evolution. I wanted to close the gap between who I am and the life I'm living and my work life. So I think I got really selfish. You start a family and you get selfish."
Matthew McConaughey's photo spread in Details: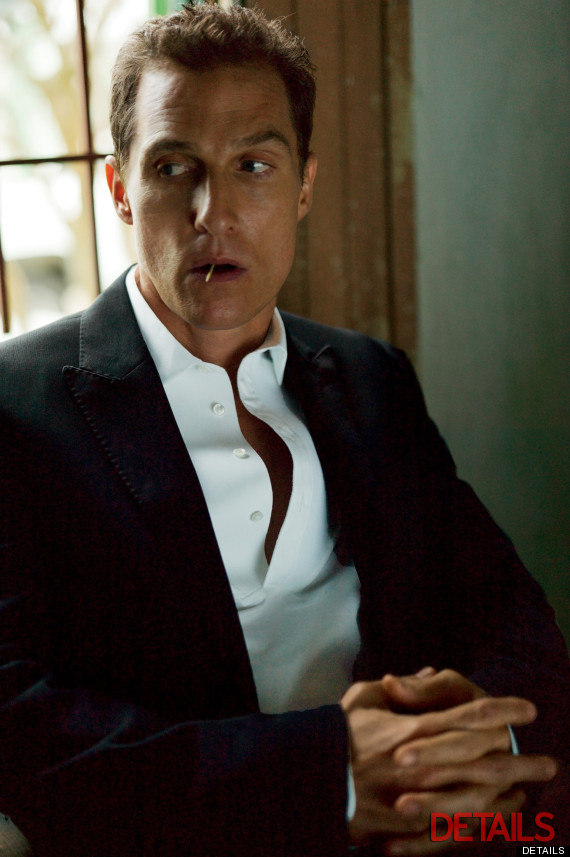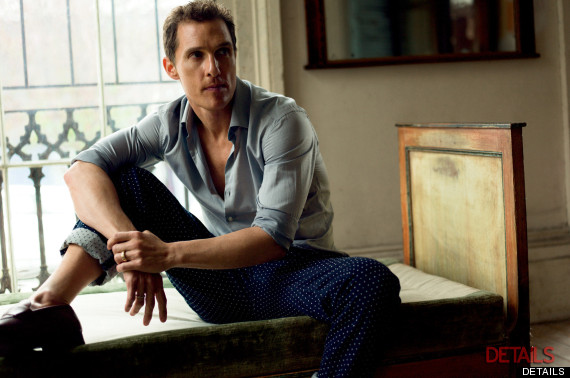 DETAILS' April issue is on stands March 26. For more on McConaughey's more serious roles and his struggle to break free from the rom-com stigma, head over to Details.com now.
BEFORE YOU GO
PHOTO GALLERY
Matthew McConaughey