On Wednesday, Christina Aguilera showed up to "The Voice" season four premiere flaunting a new, toned-down look -- and a slimmer figure.
The 32-year-old mother of one, looked confident in a black and white dress, and sky high Louboutin heels that accentuated her toned legs.
The singer, who was stick thin when she first burst on to the scene in 1999, has struggled with her weight for years, but she's never let it -- or comments about her weight -- get her down.
"I've been on all spectrums [weight-wise], I've been in this [business] for a long time ... You can never be too much of anything," she told reporters at the Television Critics Association conference in January 2012. "You can never bee too perfect, too thin, too curvy, voluptuous this that. I've been all sides of the spectrum as far as any female in this business."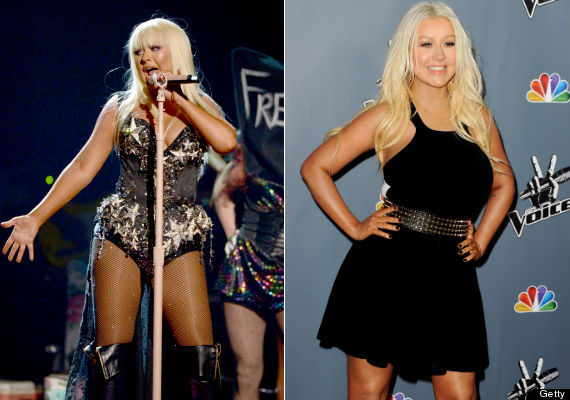 BEFORE YOU GO
PHOTO GALLERY
Christina Aguilera Style Evolution