Baltimore Ravens wide receiver Torrey Smith may be a Super Bowl champion, but he also has another, lowlier title on his resume: intern.
According to Ravens blog The Caw, Smith, 24, has been interning at the office of U.S. Rep. Elijah Cummings (D-Md.) since the beginning of March.
"As an athlete I feel like I always said, 'Man, I can't wait till I can just play football and I don't have to worry about school,'" Smith told the blog. "Now that all we do is work out and you have the rest of the day, I feel like I'm limiting myself if I don't do anything else."
So Smith dedicated his 2013 offseason to a political internship, working out Baltimore. Cummings has represented Maryland's seventh congressional district, which includes parts of Baltimore City and Howard County, since he was first elected to office in 1996.
Like any other college or graduate student, the pro athlete has been doing the grunt work -- filing, typing and opening mail.
Intern instagr.am/p/WuBJFFk-T_/

— Torrey Smith (@TorreySmithWR) March 11, 2013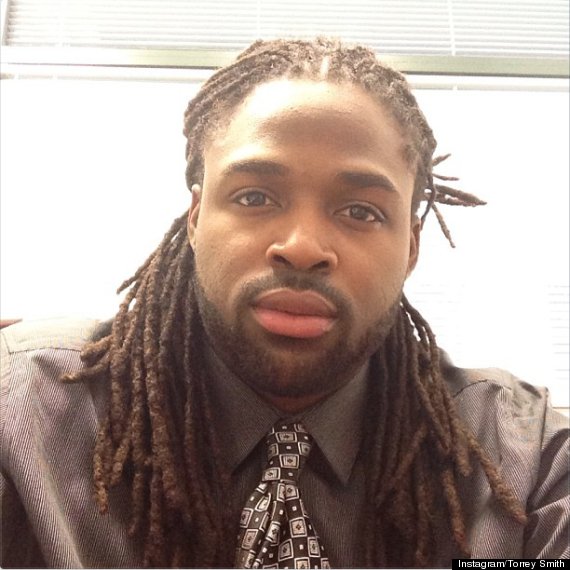 (Photo via Instagram/Torrey Smith)
Surprisingly, Smith isn't the only professional wide receiver with a second job to make headlines this week.
Brian Hartline, who just inked a $31 million contract with the Miami Dolphins, also spends some of his time working at a drive-thru convenience store.
BEFORE YOU GO