This week, U.S. President Barack Obama made his first trip to Israel while in office. Plenty happened. The president pledged eternal support for Israel. Then his limo broke down. And before he left, he called on Israelis to find compromise with Palestinians in the name of peace.
Of course, getting through a speech on such a controversial topic entirely unscathed proved impossible -- evidenced by this photo of Obama looking toward a heckler in the crowd: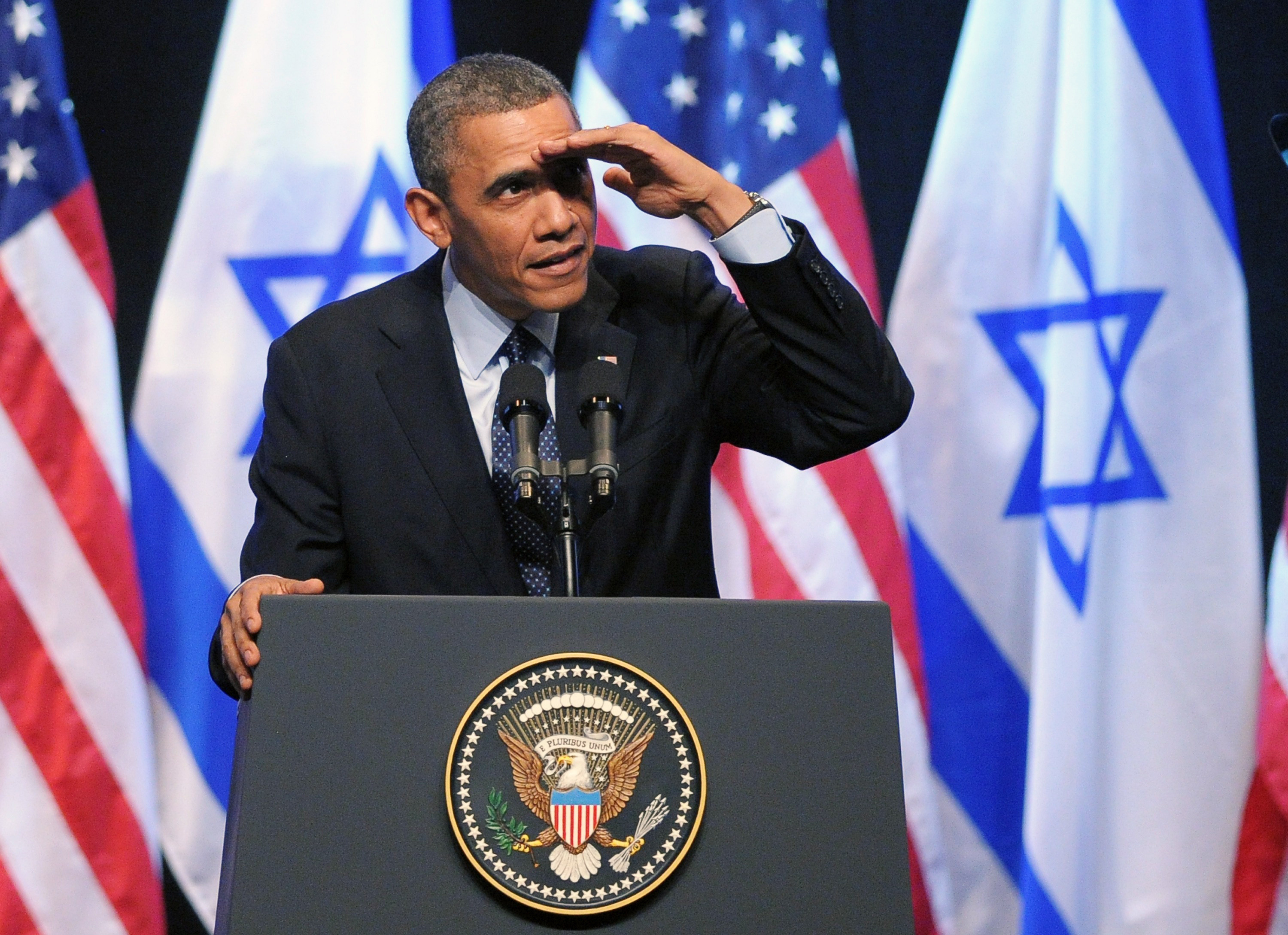 What do you think the president was thinking here? Send us your best caption for this photo by using the hashtag #SundayCaptionContest on Twitter or by leaving your entry in the comments sections below.
BEFORE YOU GO
PHOTO GALLERY
Obama Visits The Middle East