One of the minds behind Lena Dunham's infamous "first time" ad for the Obama campaign, Nathan Phillips, teamed up with designer Jessica Stewart to make this custom haggadah to guide you through your Passover Seder. The angle? The entire haggadah is inspired by Bob Marley.
Check out a few selections below from the Bob Marley Haggadah to get a whiff of what your reggae-tinted seder will be like. A word of note: This is definitely not intended to replace a real haggadah, what with all the secular references to Tupac, pyramid-building aliens and a disclaimer that "Bob Marley Passover isn't about any God. That's ya business."
You can download and print off the entire Bob Marley Haggadah here.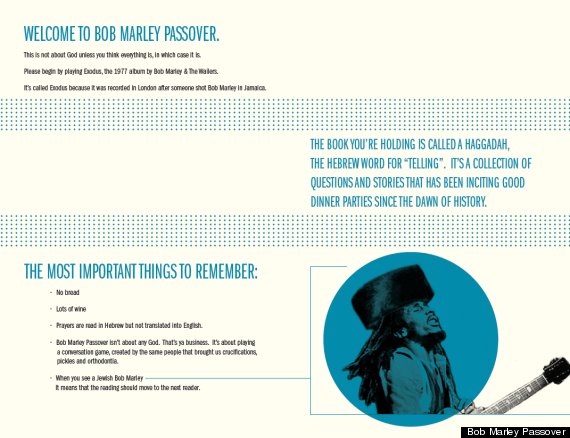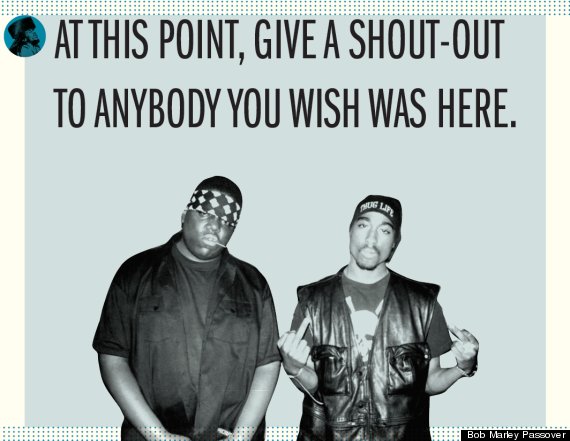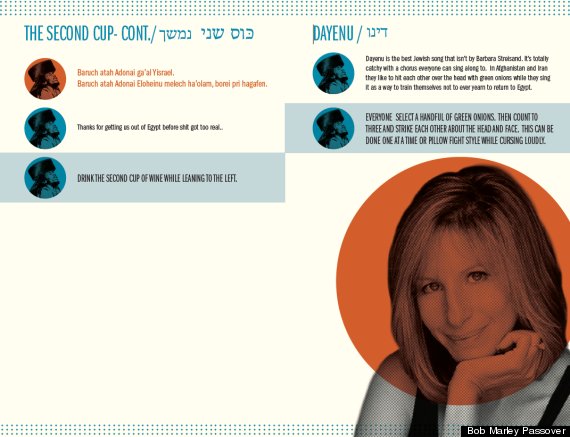 BEFORE YOU GO
PHOTO GALLERY
Most and Least Jewish States