David Beckham took an embarrassing fall on Saturday while trying to show a group of young Chinese soccer players how to take a free kick.
According to NESN, the British soccer superstar -- who was in China on a five-day trip to kick off his new role as a global ambassador for Chinese soccer -- had been visiting the Wuhan Zall Football Club in China's Hubei Province when his painful-looking slip-up occurred.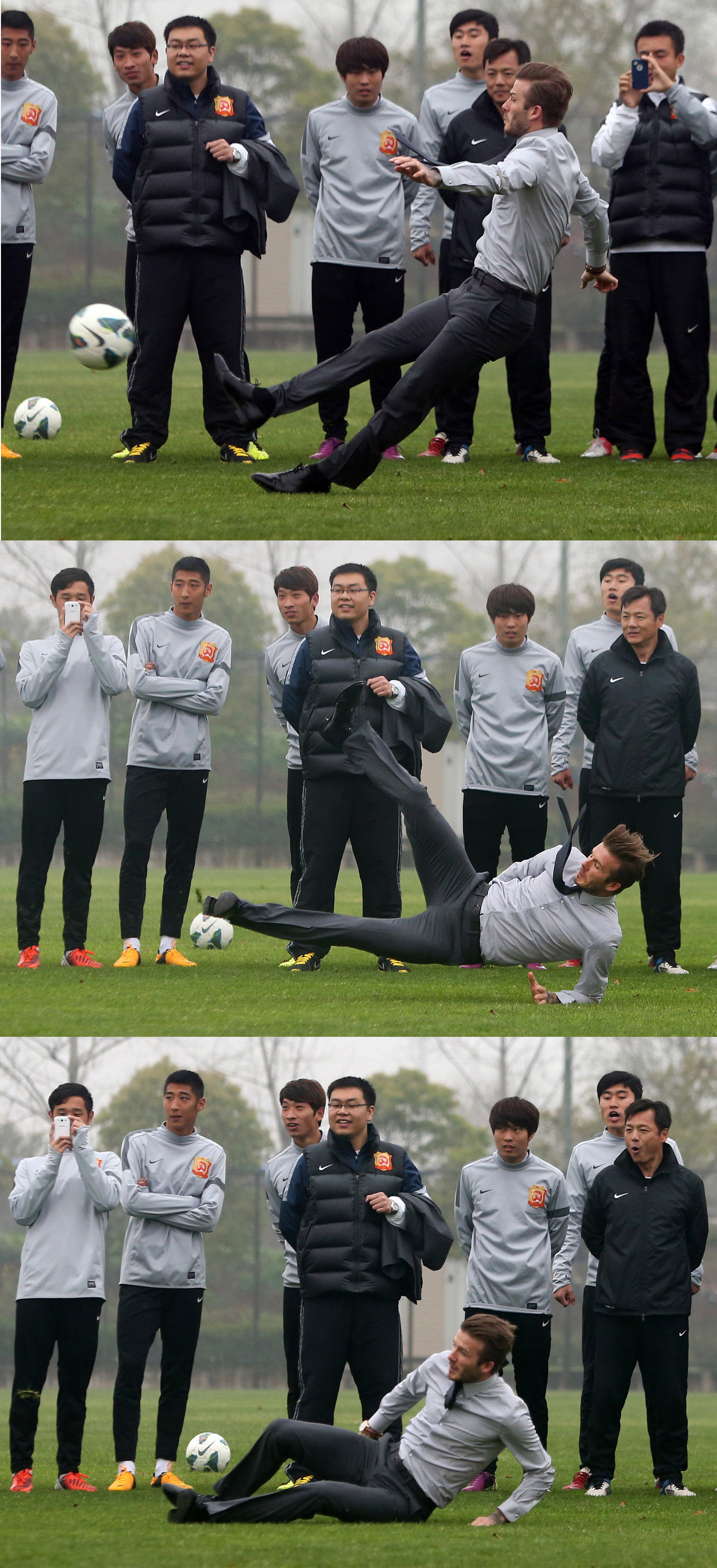 Photo credit: STR/AFP/Getty Images
But despite the bad fall, Beckham was a mighty good sport about it, laughing with the crowd after recovering from his tumble.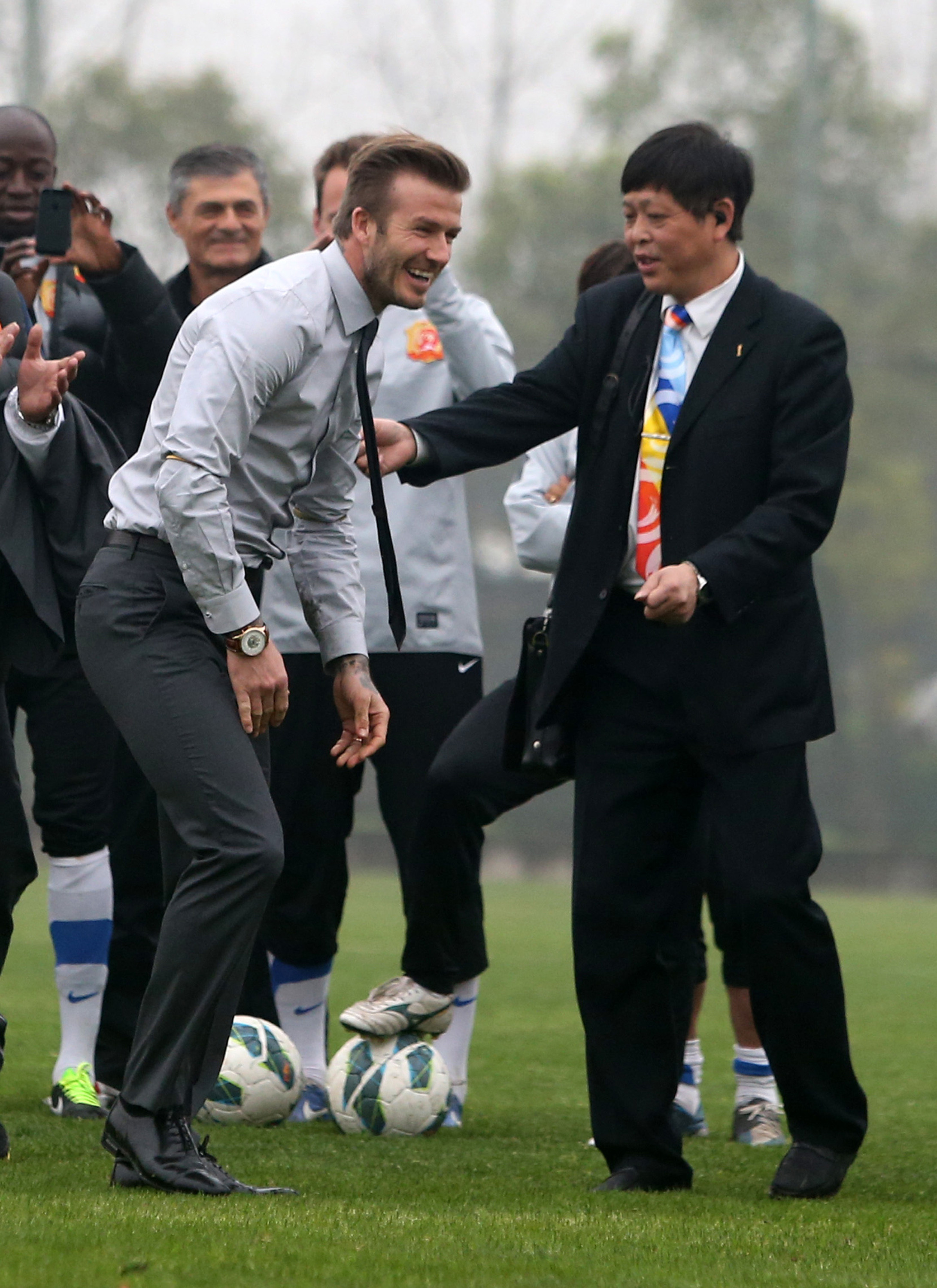 Photo Credit: STR/AFP/Getty Images
As the BBC reported last week, the 37-year-old father was recently appointed by the Chinese Football Association as a special global ambassador for the sport. Critics believe that the Paris Saint-Germain player was brought on board by the beleaguered organization, which has been plagued by rampant corruption and match-fixing in recent years, to "revive the battered reputation of the sport in China."
However, Beckham insists that his role -- which he says is currently unpaid -- is focused on the promotion of the game among kids.
"I am helping in the education for young kids and young aspiring footballers. It's as simple as that," the soccer player said during a press conference in Beijing last week, according to the AFP. "I am not here to clear up anything. I am here to educate the children and give them a chance of becoming professional footballers."
Watch Beckham's fall in action here:
BEFORE YOU GO
PHOTO GALLERY
David Beckham MLS Moments