Get ready for some serious '80s nostalgia.
In June 1984, a young Prince fan named Annalisa Masters wrote Prince a letter just after his sixth album Purple Rain came out.
It's unclear what exactly Masters wrote, but whatever it was touched Prince so deeply that he responded with a very sweet letter. Until recently it was on display at the Hard Rock Cafe in Minneapolis, according to Letters of Note, who originally posted it online.
Story continues after photo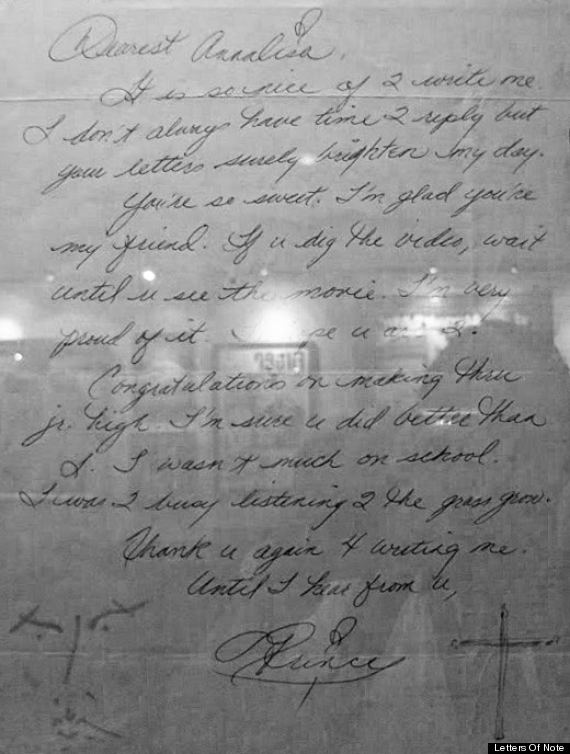 The letter reads:
Dearest Annalisa,

It is so nice of 2 write me. I don't always have time 2 reply but your letters surely brighten my day.

You're so sweet. I'm glad you're my friend. If u dig the video, wait until u see the movie. I'm very proud of it. I hope u are 2.

Congratulations on making thru jr. high. I'm sure u did better than I. I wasn't much on school. I was 2 busy listening 2 the grass grow.

Thank u again 4 writing me.

Until I hear from u,

Prince
He seems totally down to earth -- a side effect of listening to grass grow, maybe.
BEFORE YOU GO
PHOTO GALLERY
Random Acts Of Kindness