We've heard of 3D printers fashioning remarkable replications of children's illustrations and cool home decor and furniture. But when we came across Dezeen's feature on the "Expanding House," a plan for an entire home to be constructed with this technology, we were floored.
Dutch company DUS Architects has been using a 3D printer they call Kamer Maker (which translates to 'room maker') to construct a series of experimental projects that they hope will be the makings of a full-size house along the bank of the Buiksloter-canal in Amsterdam. After drafting a model using computer-aided design software (CAD), the digital instructions are sent to the printer where the product will be formed by layering polypropylene. And according to DeZeen, the firm plans to use this method to build the house "one room at a time." Pretty cool, huh?
But this house-in-progress wasn't their first major innovative idea. According to Design Boom, the firm also installed the world's premiere 3D constructed pavilion in Amsterdam -- a center used to educate the community about this type of design.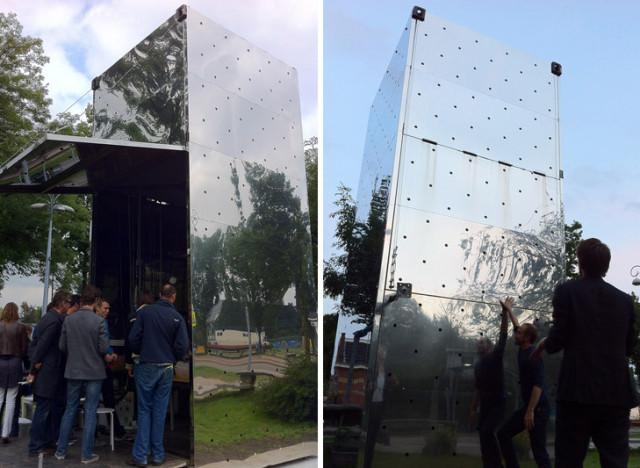 Photo by DUS Architects
It's safe to say that the possibilities of 3D printing seem endless, especially if this technology can build our homes in the future. And as long as they're sustainable (and structurally sound), we're on board with the prospects.
To learn what this project entails, head on over to DeZeen for the full-scoop.
And check out our favorite 3D printed home decor in the slideshow below.
PHOTO GALLERY
11 Things Built By 3D Printers
Have something to say? Check out HuffPost Home on Twitter, Facebook, Pinterest, Tumblr and Instagram.