"Girls" has officially found religion. Part of the traditional Passover seder includes the story of the Four Sons: the wise one, the wicked one, the simple one and the one who doesn't know how to ask. There have been countless interpretations of these characters, but this Passover we stumbled across one that we found particularly culturally relevant.
Dvora Meyers, the writer behind the blogs Unorthodox Gymnastics and The Anti-Girlfriend, began wondering what the four sons would look like as four daughters -- specifically, four "Girls." So Hannah became the "smart-aleck" one, Marnie became the "wicked" one, Shosh became the "seemingly simple" one and Jessa became the "one who doesn't know how to ask."
"None of these women qualify as 'wise' just yet so I had to fiddle a bit with the labels," wrote Meyers in a post on The Anti-Girlfriend. "But here's hoping that after the depressing (yet moving) finale at least one of these ladies approaches wisdom in Season 3."
LOOK: "The Four Daughters Of 'Girls'"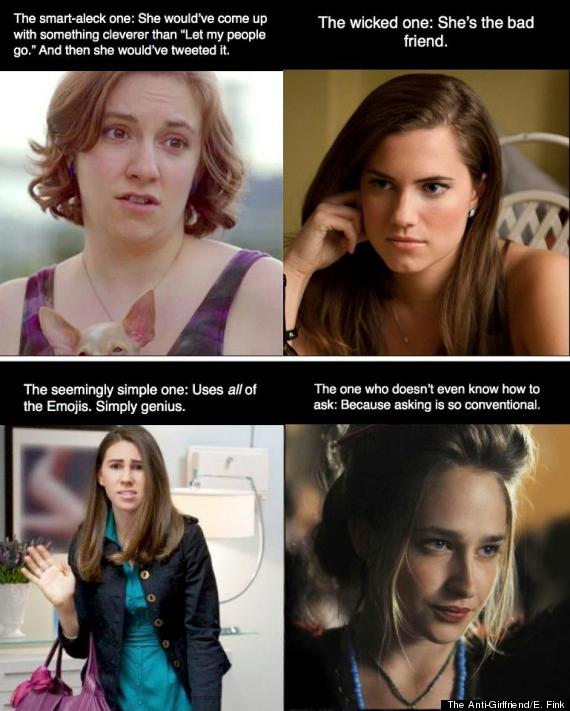 This graphic was first published on The Anti-Girlfriend.
BEFORE YOU GO
PHOTO GALLERY
'Girls' Season 2 Photos